Avijit's publisher, 2 bloggers hacked in Dhaka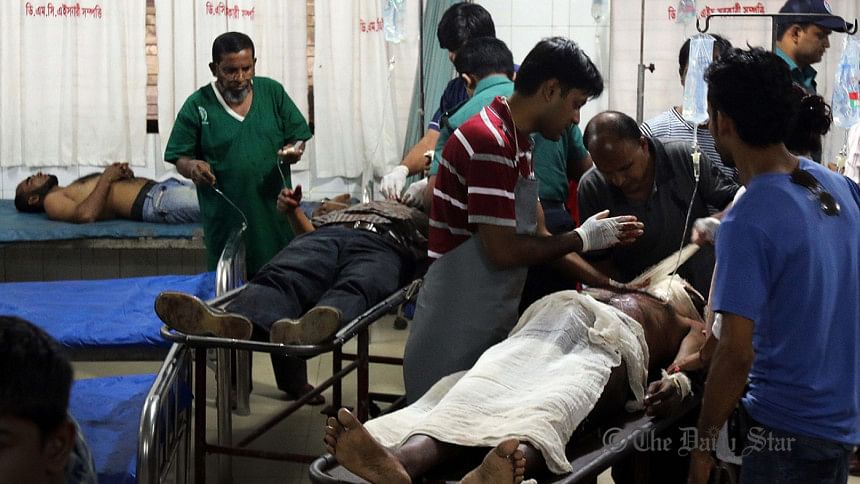 - Break in and attack under broad daylight
- Stabs to the head, "gunshots fired"
- Witness describes incident
- Condition of Publisher Tutul, Tareque grave
Unknown assailants stabbed the publisher of slain blogger Avijit Roy along with two bloggers in Dhaka's Lalmatia area this afternoon.
Ahmedur Rashid Tutul, 43, publisher of Shuddhwashawr, and bloggers Ranadipam Basu, 50, and Tareque Rahim, 30, were attending treatments at Dhaka Medical College Hospital.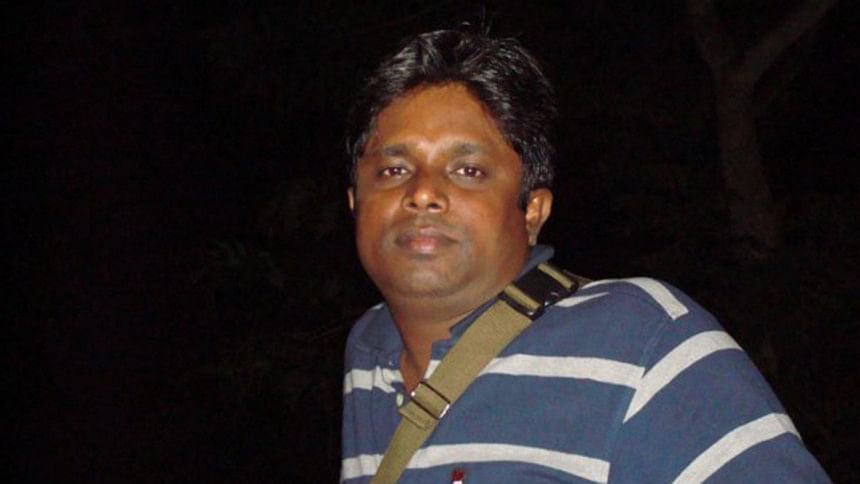 They all were hacked on the head, said Sentu Das, an assistant sub-inspector of the hospital's police camp. Among them, the condition of Tutul and Tareque was said to be grave.
The attack took place at the office of Shuddhwashawr in Lalmatia Block C between 2:30pm and 3:00pm, Shamim Runa, wife of Tutul, told The Daily Star.
Ranadipam Basu, the victim attending treatments at DMCH, told The Daily Star that a group of assailants stormed in the office and hacked everyone. "They fired gunshots."
A youth, who claimed to be a witness to the incident, sought anonymity to tell The Daily Star that a group of men stormed into the office and pinned a gun on his head to begin the assault.
"Frozen in fear, I could not tell how many there were. They stabbed the trio in the office room and left in hurry," he said. "I also heard gunshots." The youth was left unharmed.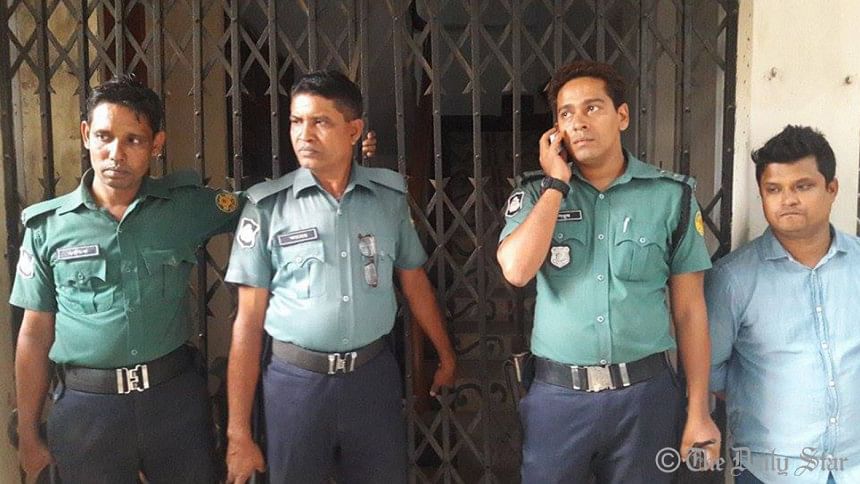 CAME IN AS BOOK CUSTOMERS
Dhaka Metropolitan Police (DMP) Additional Commissioner Sheikh Maruf Hassan and Tejgaon zone Deputy Commissioner Biplab Kumar Sarker visited the hospital.
DC Biplab later briefed the media.
A short message was slipped to the police from the mobile phone of one of the victims – seeking help, he said. Police went and found the office locked from the outside.
"From what we have come to know, the assailants came in posing as book customers. Then they attacked with machetes and left leaving the office locked from outside."
Dr Ishaq, a medical officer at DMCH, confirmed The Daily Star that the wounds inflicted were caused by machetes.
This is the fourth incident of grisly attacks this month after the murder of Japanese national Kunio Hoshi in Rangpur, murder attempt of a pastor in Pabna and bomb attack on Shia community during Ashura that left one dead.
The attack on free thinkers began with that of the killing of Rajib Haider in February 2013, followed by bloggers Avijit Roy, Oyasiqur Rahman and Ananta Bijoy Das this year.