'Govt doesn't want to curb free speech'
Law minister tells diplomats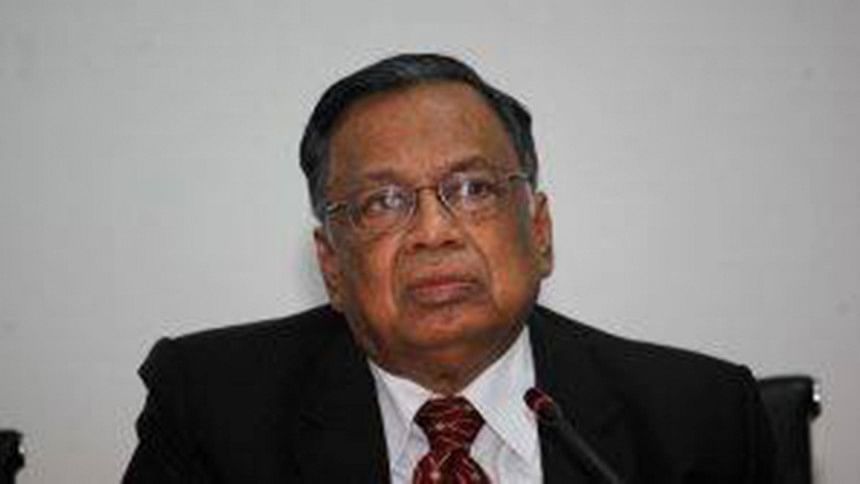 The government has no intention to curb freedom of expression which lays foundation of its democratic governance, Law Minister Anisul Huq told diplomats today.
"Rather we would ensure people's right to safety in the digital space," he explained the foreign envoys while reflecting on the impact of controversial Digital Security Act.
The law was passed ignoring local and international quarters' repeated concerns on its potential consequence against freedom of expression and freedom of the media.
In such a backdrop, the government arranged the diplomatic briefing at state guest house Padma today. The briefing was held this afternoon and included other aspects.
Foreign Minister AH Mahmood Ali also attended the briefing, reads a press release.
Among other things discussed in the briefing were the recent verdict of August 21, 2004 grenade blasts on Awami League rally, where 19 were given the death while 19 others, including BNP's acting Chairperson Tarique Rahman, life term jail.
Law Minister Huq said the attack was planned and executed under direct supervision of Tarique Rahman, the son of the then Prime Minister Begum Khaleda Zia.
Afterwards, in the context of International Day against Death Penalty, the European envoys raised their general reservation against death penalty and asked whether Bangladesh has any plan to abolish or put moratorium on death penalty. 
In response, Foreign Minister Ali stated that Bangladesh is not abolishing the death penalty considering its public opinion and its socio-political reality.  
The diplomats appreciated the briefing and expressed their eagerness to engage with the government in future, the press release added.