Anti-jaywalker drive resumes in Dhaka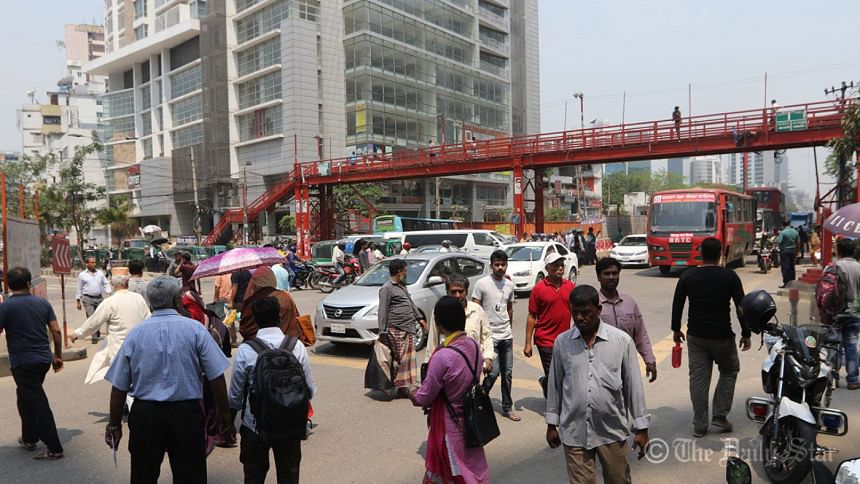 Authorities have launched a drive yet again to curb jaywalking in capital Dhaka.
Bangladesh Road Transport Authority (BRTA) began the three-day special drive from today in an attempt to bring discipline among jaywalkers.
As a part of this initiative, seven mobile courts of BRTA are conducting drives in different busy points of the city, BRTA official told The Daily Star.
One of them, a mobile court led by Executive Magistrate Shakhawat Hossain, conducted the drive from 9:20am to 12:40am at upstate area Banani.
At least 25 pedestrians were fined Tk 2,050 in total for jaywalking yards away from an escalator foot over-bridge, Shakhawat Hossain told The Daily Star.
Apart from this, fifty people who could not pay the fine, were let off after they promised they will not jaywalk on the roads again.
At the same time, seven buses were also fined Tk 11,500 for illegal parking and violating traffic rules and using mobile phones while driving, he said.
Similar drives were conducted in Dhaka previously, but to little effect.