Another luxury car bought 'dodging tax' seized in Dhaka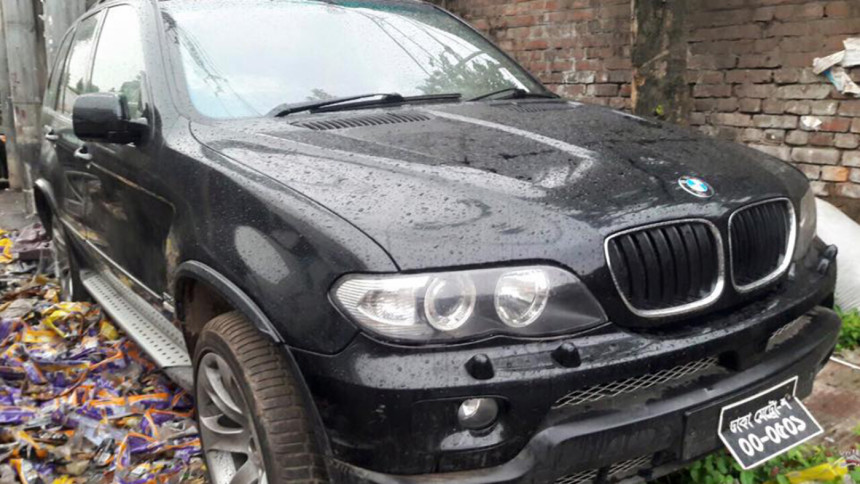 Customs intelligence today seized another luxury car worth around Tk 5 crore, which was purchased allegedly by dodging tax, from Tejgaon area in Dhaka.
With the today's seizure, customs intelligence seized a total of 15 luxury vehicles brought by 'dodging tax' over the last couple of months.
Acting on a tip-off, a team of Customs Intelligence raided a workshop in Tejgaon area and seized the black car (Dhaka Metro Sha 00-0501) this afternoon that was abandoned a month ago, Moinul Khan, director general of customs intelligence, told The Daily Star.
One Tajul, who introduced himself as driver of the car, allegedly left the vehicle at the workshop a month ago for repairing works. But he did not come back to receive it, Moinul added.
He said the driver could not be reached through his mobile phone since then.
As per its 3,000cc engine capacity, the actual duty is 601 percent against the value of the car, Customs Intelligence added.