ACC to quiz DIG Mizan at jail gate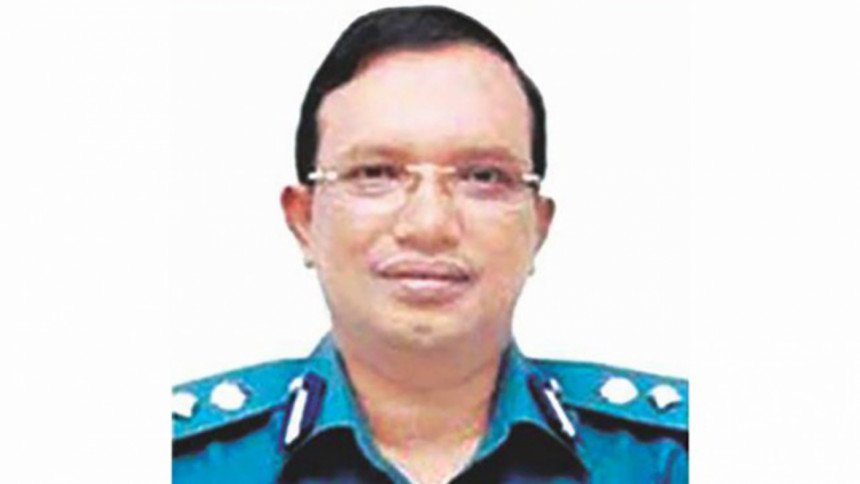 A Dhaka court today allowed the Anti-Corruption Commission to interrogate suspended deputy inspector general of police Mizanur Rahman at jail gate in connection with taking and giving bribe.
Judge KM Emrul Kayesh of the Senior Special Judges' Court of Dhaka directed the ACC to interrogate Mizan on July 15 after ACC Director Sheikh Md Fanafillah submitted a petition seeking permission to interrogate him.
Earlier July 2, the same court sent Mizan to jail after rejecting his bail prayer in a case filed against him for amassing over Tk 3 crore beyond his known sources of income. ACC Deputy Director Monjur Morshed, also investigation officer of the case, produced Mizan before the court.
On July 1, the HC handed Mizan to the police after he appeared before it and sought bail in the graft case and also asked the Dhaka Metropolitan Police to produce him before the court within 24 hours.
Mizan has recently alleged that ACC's investigation officer Khandaker Enamul Basir took Tk 40 lakh as bribe with a false promise of exonerating him of all charges.
On June 12, Home Minister Asaduzzaman Khan said action would be taken against Mizan for allegedly giving bribe to the ACC official.
"It's clear he (Mizan) has committed a crime by bribing an ACC official. He'll be punished for it," the home minister said.
ACC began the probe in May last year. DIG Mizan came under the scanner in January last year when he was accused of forcibly marrying and torturing a woman. He was soon withdrawn from his post at the Dhaka Metropolitan Police.
On June 24, the ACC filed the case with its Integrated District Office in Dhaka against Mizan, his wife Sohelia Anar Ratna and nephew Mahmudul Hasan, a sub-inspector of police, on charges of amassing over Tk 3 crore beyond known sources of income.