ACC forms body to probe Barapukuria coal crisis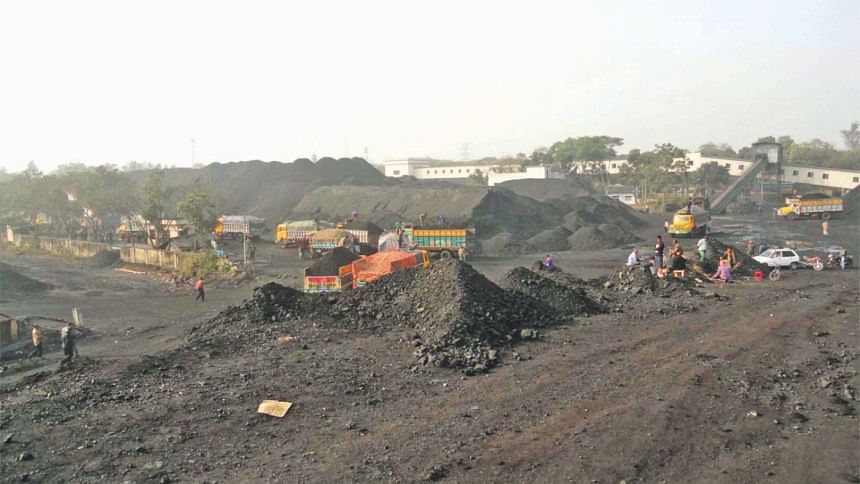 The Anti-Corruption Commission (ACC) today formed a committee to investigate the allegations of corruption at Barapukuria coalmine in Dinajpur that led to a crisis of coal at the Barapukuria Power Plant, prompting it to shut down indefinitely.
The three-member committee led by ACC Deputy Director Shamsul Alam has been asked to complete the enquiry into the matter within 15 working days, said ACC's Public Relations Officer Pranab Kumar Bhattacharya.
Two other members of the enquiry committee are – ACC's Assistant Director ASM Sajjad Hossain and Deputy Assistant Director ASM Tajul Islam, the ACC PRO said.
Barapukuria Coal Mining Company Managing Director Habib Uddin Ahmed and others have been accused of selling 1,16,000 tonnes of coal and misappropriating around Tk 200 crore through fraud, abusing their power.
The Barapukuria Power Plant was shut down last night for an indefinite period for a lack of fuel supply, a direct fallout of some 1.45 lakh tonnes of coal "going missing" from the yard of Barapukuria coalmine.
The plant had a capacity to generate 525 megawatt of power, but its recent highest production hovered around 380MW, according to Mahbubur Rahman, superintendent of the power plant at Parbatipur in Dinajpur. 
The plant had three units, all of which got their fuel from the Barapukuria coalmine. One of them was taken offline early this month and another on Wednesday due to coal crisis.
The last unit, which added 250MW of power to the national grid yesterday, was turned off last night.
The development has caused quite a stir within the Barapukuria coalmine, the Power Development Board (PDB) and the coalmine's parent company Petrobangla.
On Thursday, four top officials of the mine -- its managing director, two general managers and a deputy general manager -- were removed from their posts after the PDB and the Petrobangla found that around 1.45 lakh tonnes of coal, worth over Tk 227 crore, went missing from the mine yard.
However, coalmine officials yesterday downplayed the discovery, saying the shortage was a result of a system loss over the years, which was never adjusted.
Since production started at the mine in 2005, some coal might have been lost due to system loss such as washout in rainwater, dust, moisture, and spontaneous combustion, said an official seeking anonymity.