Family files application for speedy trial of Abrar murder case
Hearing on charge framing March 18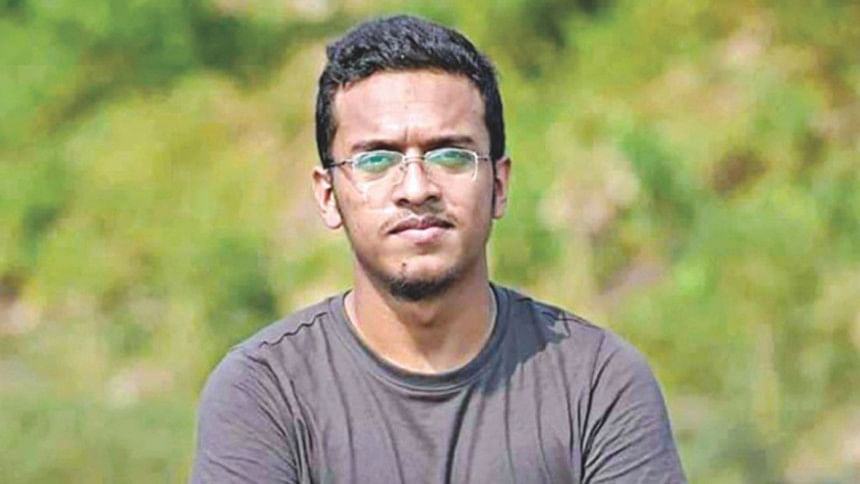 Father of Buet student Abrar Fahad has filed an application to the authorities concerned for transferring his son's murder case to the Speedy Trial Tribunal for quick disposal.
Abrar's father Md Barkat Ullah today submitted the application to the office of Dhaka Deputy Commissioner seeking home minister's recommendations for speedy trial in the murder case.
Meanwhile, Judge KM Emrul Kayesh of Metropolitan Sessions Judge's Court of Dhaka set March 18 for hearing on charge-framing against 25 Buet students in connection with the murder case.
Barkat Ullah was also present in the courtroom this noon.
Earlier on January 30, the court said the case would be transferred to Speedy Trial Tribunal for its quick disposal.
If the government issues a gazette at the end of the formalities, there will be a transfer order for the case, it added.
During today's hearing, 22 out of 25 accused were produced before the court.
Three accused -- Mustaba Rafid, Muhammad Morshed-Uz-Zaman Mondol alias Jishan and Ehtashamul Rabbi Tanim -- are still on the run.
On October 7 last year, Abrar, a second-year student of Buet, was beaten to death by a group of Bangladesh Chhatra League men at the university's Sher-e-Bangla Hall in Dhaka.
His father filed the murder case with Chawkbazar Police Station that day.
Inspector Md Wahiduzaman of Detective Branch of police submitted the charge sheet to the Chief Metropolitan Magistrate Court in Dhaka against 25 Buet students on November 13 last year.