6kg gold seized from Indian citizen at Dhaka airport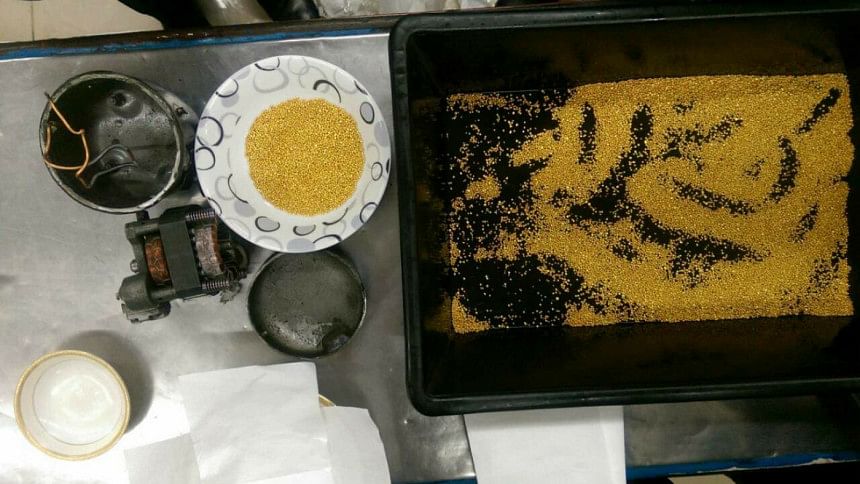 Customs officers have seized gold, in the shape of beads, weighing around six kilogrammes from an Indian citizen at Dhaka's Hazrat Shahjalal International Airport.
The man detained was identified as Soumik Dutta who landed at Dhaka airport in a Regent Airways flight early today, said a press release issued by Dhaka customs.
The gold beads, weighing 5.9kg and worth around Tk 3 crore, was found in a compressor he was carrying. He was caught at the green channel and frisked.
Last reported, a process was underway to file a lawsuit in this regard. The detainee will be handed over to airport police after the case has been filed.