5 things to do when your phone is lost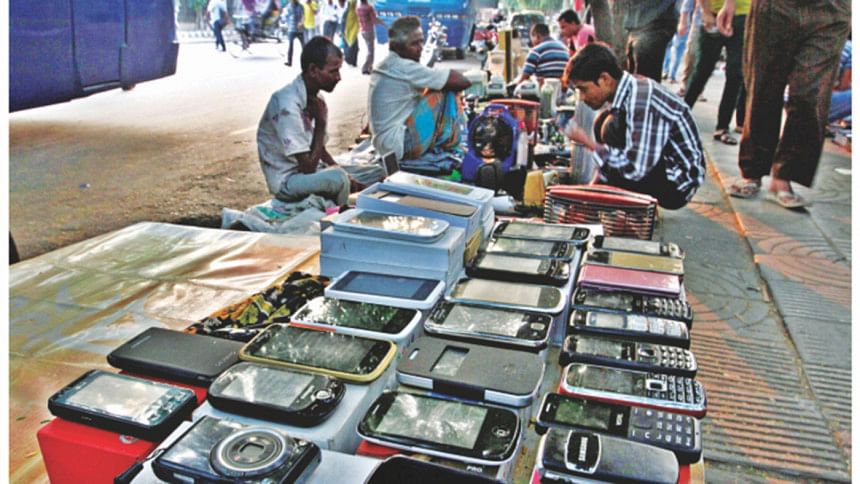 Losing your beloved cellphone is fairly common business in this city. Left it at the CNG auto rickshaw? Lost it at the market place, at the school or the grocery story? Got mugged? It seems there are countless ways to lose your phone. Regardless of what the circumstance behind the loss is, once you have lost your phone, you know you are in trouble.
In most cases, we are left clueless and are unsure of what to do next. The Daily Star interviewed tech experts and cops, who have given the following advice:
-Keep calm: Yes, the first thing to do is, 'calm down'. Maybe it was a birthday present, or it was something you bought after saving for six months – but crying over it will not help. There is still hope that you may be find your lost device, provided you take the best possible measures, says Ahmed, a victim. "We waste a lot of time crying over our lost device, without actually taking promp actions and start tracking our phones right away".
-Notify the cops: As soon as a person loses or gets his phone snatched in Dhaka, they should notify the cops, says Muntasirul Islam, deputy commissioner (media) of Dhaka Metropolitan Police (DMP). A victim should promptly notify the police station or police control room nearest to the spot of occurrence and also provide the IMEI number to track the device. A general diary/police complaint needs to be lodged after which the law enforcers will start looking for the device.
-Tracking through Apps: Meanwhile, with apps such as Android Device Manager, Find My Android Phone! and Lost Android tracking phones has become much easier than ever. Apps like Android device manager and Lost Android allow tracking through GPS as well as are capable of wiping memory remotely from computer – if and only if the phone is synced with a Gmail account, says Asif, a software Engineer. For iPhone users, it is advisable to download the Find My iPhone application. For iOS 5 or later versions, this app will come built-in and works with iCloud, which is accessible through a browser, or another iOS device. It also allows you to remotely lock the phone, display an emergency message, or erase stored data if the phone has been lost forever, Asif adds.
-Change your passwords,PIN number: These days, smartphones have become akin to a personal computer. Users generally sync social media profiles and email accounts through their phones. In case the phone is lost, it is very important to change all the passwords and PIN numbers of any synced account immediately, said Saiful, an employee at the telecom company Grameen Phone. He further added that the victim should also call his/her bank and ask them to block the credit card number/PIN number, in case those were saved in the phone.
-Learn from your mistakes: Like the famous saying goes 'Prevention is always better than cure', So stay alert and be careful when using your device in public places. "Phones should be locked with patterns and pins which are usual," said Muntasirul. He added that choice of such pins or codes should be unusual to ensure the phone's safety. Also, a user should keep back-up of all the contacts, images and other data in alternative devices.