10 hurt in Dhaka, Ctg crude bomb blasts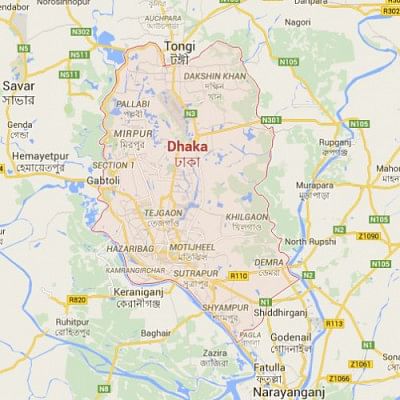 At least ten people including a policeman were injured in separate crude bomb blasts in Dhaka and Chittagong city this evening on the second day of 72-hour countrywide hartal enforced by BNP-led 20-party alliance.
4 hurt in Dhaka
Among the injured, four people including the policeman were hurt in separate crude bomb blasts in Dhaka.
Alleged pickets hurled a crude bomb near Nilkhet police outpost around 7:30pm, leaving constable Siddique, 30, injured.
Siddique suffered splinters injuries in his chest, Sentu Das, assistant sub-inspector at Dhaka Medical College Hospital Police Camp, told The Daily Star.   
A rickshaw puller was injured when miscreants hurled a crude bomb in front of a booth of Dutch Bangla Bank on Dhaka University campus around 7:30pm.
Meanwhile, Sonia, 15, and Pushpa Lipi, 16, sustained injuries as miscreants blasted a crude bomb in front of Eden College.
All the injured received treatment at DMCH.
6 hurt in Chittagong city
Meanwhile, six people were hurt as unidentified miscreants hurled two crude bombs at Teri Bazar intersection in Chittagong city around 9:40pm, Uttam Barua, sub-inspector of Kotwali Police Station, told The Daily Star.
Among the six injured, four people were identified as Ariful Islam, Abu Taher, Shafique and Real, the police official said.
They were rushed to Chittagong Medical College Hospital (CMCH), the SI said.
Law enforcers suspect that the bombs were hurled on the busy street from a nearby building, he said.