2 judges warned for not following rules in dealing with bail plea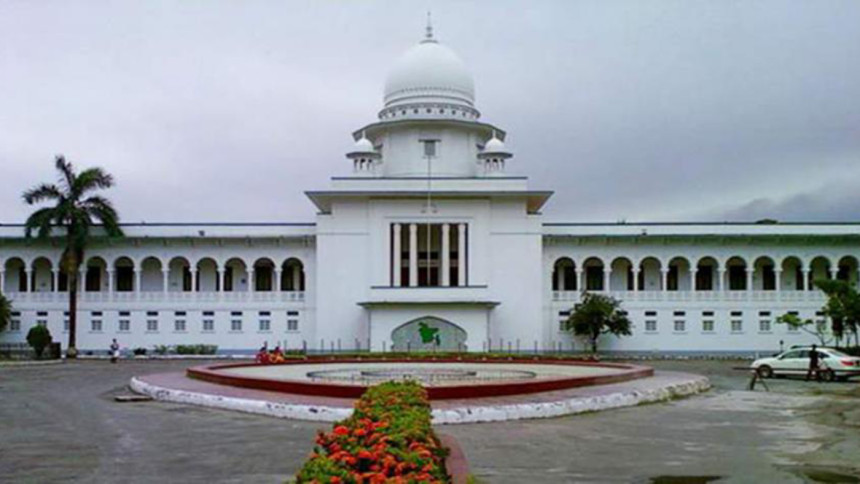 The High Court today cautioned two lower court judges for not following relevant rules in dealing with a bail petition in connection with a case filed under Information and Communication Technology (ICT) Act.
The two judges are: Dhaka Cyber Tribunal's Judge Md Saiful Islam and Magura's District and Sessions Judge Sheikh Mafizur Rahman.
Judge Mafizur in November last year had refused to accept the bail petition of one Ahmed Sabuj of Mohammadpur in Magura in the case filed under the ICT act and later on Judge Saiful in January this year had accepted Sabuj's bail petition for hearing it in violation of the relevant rules, Deputy Attorney General Shaikh AKM Moniruzzaman Kabir told The Daily Star.
Judge Saiful, however, rejected the bail petition.
The HC treated Saiful Islam and Mafizur Rahman as callous, for their mistakes in dealing the bail petition, he said.
The HC bench of Justice Md Miftah Uddin Choudhury and Justice ANM Bashir Ullah also expressed dissatisfaction at the explanations given by the two lower court judges to this effect.
The bench also asked the authorities concerned to send the copy of the verdict to all the district judges and the Dhaka Cyber Tribunal judge so that they follow the rules properly and granted bail to Sabuj in the case.
The HC earlier sought explanation from the two lower court judges on a suo moto (of its own) move during hearing a bail petition of Sabuj.