2 'Huji men' held in Dhaka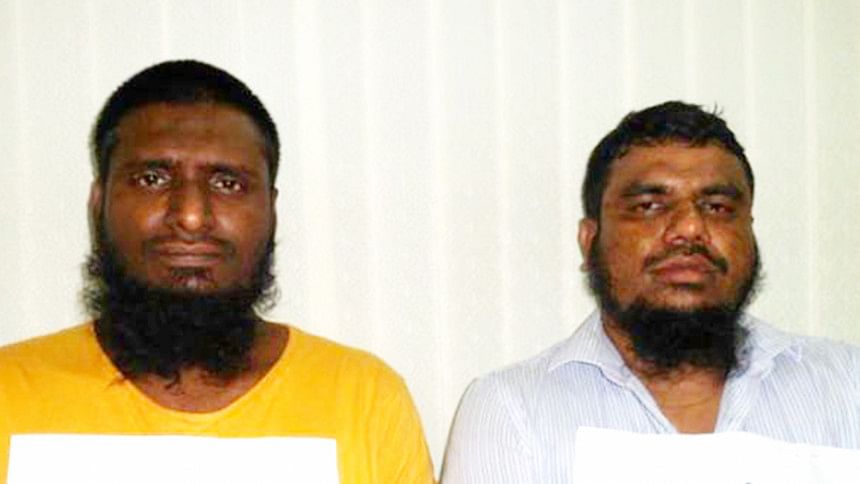 Police Bureau of Investigation (PBI) today claimed to have arrested two leaders of banned militant outfit Harkat-ul-Jihad-al-Islami (Huji) including its Narayanganj regional commander in Dhaka's Jatrabari area.
The arrestees are Md Ridwan, 34, and Jafar Ahmed, 35. Of them, Ridwan is Narayanganj regional commander and both hailed from Narayanganj, said AK Azad, special superintendent (Dhaka Metro) of PBI.
They were arrested raiding a house in Jatrabari at about 11:45 am, Azad said adding that the PBI team also recovered some leaflet, jihadi books and a mobile phone from their possession.
In preliminary interrogation the arrestees admitted that they were spreading their ideology though distributing the leaflets and booklets and planning for carrying out subversive activities in the capital and elsewhere, he said.
Both were accused in two separate cases filed under Anti-Terrorism Act with Wari Police Station, he added.