2 bodies formed to probe Pahela Baishakh sexual assault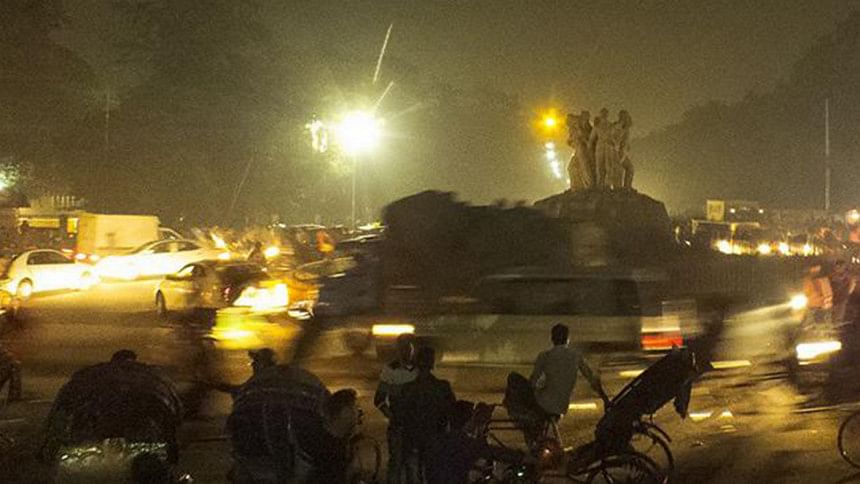 Dhaka Metropolitan Police formed two separate probe committees to investigate into the sexual assault and molestation of several women during the Pahela Baishakh celebrations on the Dhaka University campus.
Talking to The Daily Star, SM Jahangir Alam Sarker, assistant deputy commissioner (media), told The Daily Star Online that a probe body comprises of additional commissioner (crimes and operations) of police, a joint commissioner and Detective Branch's deputy commissioner (East).
"Another committee, consisting of additional deputy commissioner (ADC) and DC of Ramna Division, was formed as supplementary to assist the other body in investigating the matter," he added.
The CCTV footage that police released yesterday clearly shows multiple incidents of sexual assault on women by rowdy men during the Pahela Baishakh celebrations on the Dhaka University campus.
Still, police claim the footage does not offer any evidence of sexual assault.
Following Tuesday's incident, the print and electronic media reported that a group of 30 to 40 men molested more than 20 women for over an hour.
Reports also mentioned that a rescuer, Liton Nandi, president of Bangladesh Chhatra Union's Dhaka University chapter, gave his panjabi to a victim whose dress was ripped at places.
Meanwhile, the High Court directed the inspector general of police and the DU vice chancellor to investigate the incident and submit separate reports by May 17.