CJ must resign: Taposh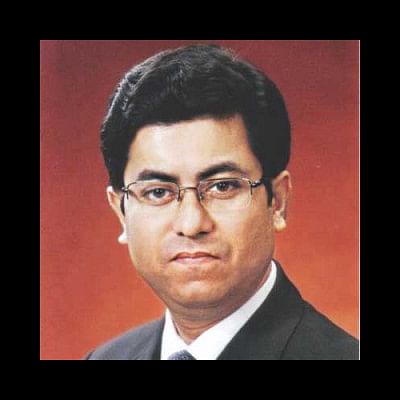 Barrister Sheikh Fazle Noor Taposh today demanded resignation of Chief Justice SK Sinha and scrapping of the Supreme Court verdict on 16th amendment to the constitution.
Taposh, member secretary of Bangabandhu Awami Ainjibi Parishad, threatened of a movement otherwise.
"The chief justice threatened Prime Minister Sheikh Hasina by citing reference to a Pakistan court order that disqualified their prime minsiter Nawaz Sharif," Taposh said.
"By doing this, the chief justice has violated his oath. Therefore the chief justice has to resign from the office," he said, threatening of a movement otherwise from October.
He was addressing a meeting organised by Awami Ainjibi Parishad at the Supreme Court Bar Association premises against the 16th amendment verdict of the apex court.
Bangabandhu Awami Ainjibi Parishad Convener Advocate Yusuf Hossain Humayun, Advocate SM Rezaul Karim, Advocate Nurul Islam Sujon MP and Advocate Rabiul Alam Budu also spoke at the programme.
Pro-BNP lawyers demand PM's resignation
At a counter-programme arranged nearby, pro-BNP lawyers under Jatiyatabadi Ainjibi Forum banner demanded resignation of Prime Minister Sheikh Hasina.
Speaking there, Supreme Court Bar Association chief and the forum's President Advocate Zainul Abedin said: "Prime Minister Sheikh Hasina took stand against the judiciary by talking about resignation of the chief justice."
Apart from demanding resignation of the premier, he also called for arresting Law Commission Chairman Khairul Haque for his comment about the Supreme Court verdict.
The programme was organised at the North Hall of Supreme Court Bar Association.