'Punishment, if 'combing operation' faces obstacle'
Says DNCC mayor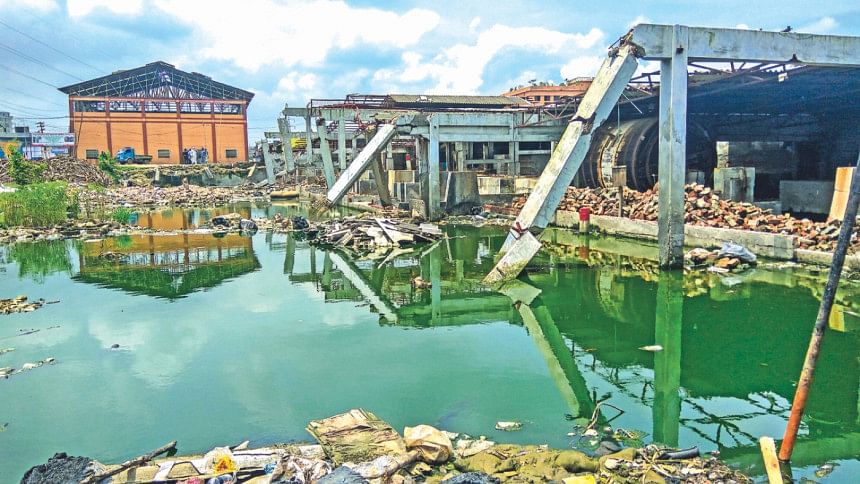 The house owners will have to face punishment if they create any obstacle during "combing operation" of killing aedes mosquitoes, Dhaka North City Corporation (DNCC) Mayor Atiqul Islam said today.
He came up with the warning at a programme held at Spectra Convention Centre in Gulshan-1 in the capital. 
"From now on, if the city corporation officials face any obstacle during the operation by any house owners or if they refuse to cooperate, then they will have to face punishment under the Penal Code, 1860," said the Mayor.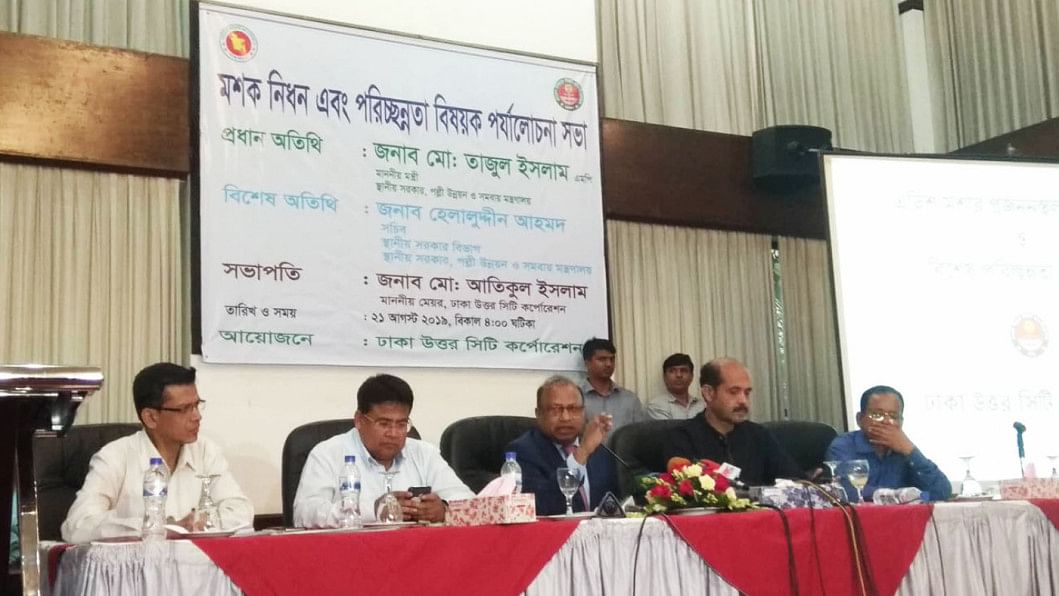 Presiding over the programme, Mayor Atiqul said, "Our officials were obstructed during recent drives. Even we had to wait 45 minutes to entre into a building."
Emphasising on the responsibilities of the citizens and DNCC ward councillors, the mayor said the drive should be continued 365 days to keep the mosquitoes in check.  
Speaking as the chief guest, Local Government and Rural Development Minister Md Tazul Islam said, "We will cooperate to fight against Aedes mosquitoes. We request the councillor to play their active roles".  
He also said the Aedes mosquitoes have become a problem in Asia now and government is trying their best to control it.
10 BUILDING OWNERS, 3 COMPANIES FINED
A mobile court of Dhaka South City Corporation (DSCC) has fined 10 building owners and three real estate companies after finding larvae of Aedes mosquito.
Three real estate companies -- Standard Builders, Nurani Constructions and Padma Constructions Associates -- and 10 house owners were fined Tk 1.70 lakh in total, a press release of the DSCC said.
The DSCC visited 241 houses and under-construction buildings in different areas of the capital including Kathalbagan, Ajimpur and Dayaganj as part of their ongoing drive against Aedes mosquito for controlling the recent outbreak of mosquito-borne disease dengue fever in the city.
Acting magistrates Mizanur Rahman, Babar Ali and Udion Dewan led the drives, the release said.