Chemical dreams
Careers in energy and petroleum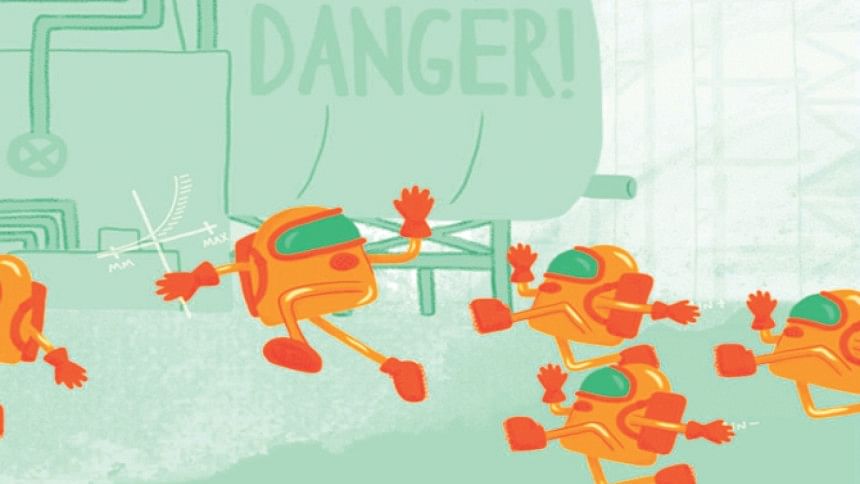 As technology becomes more and more rampant in our everyday lives, the search for competent experts who understand the flow of technology also continues to increase. One of the concurrent and fundamental sectors for young graduates in the field of technology is the energy and petroleum sector. Although there is a growing search for new forms of renewable energy and alternatives to petroleum, the time when these sectors will hinder opportunities for young individuals still seems far off.
Unlike jobs in many other fields, jobs in the petroleum and energy sector are quite technical and require a certain level of dexterity in order to excel. This is why chemical engineers, petroleum engineers and chemistry majors are more than suited for roles in these industries. The training these graduates go through during their undergraduate life is more than enough to equip them with the know-how to operate in these sectors.
Globally, petroleum and chemical engineers are among the highest paid professionals. In the United States, the average salary for petroleum engineers would be around $98,000 per year, rising up to $140,000 annually for more senior posts. As if the evidently high pay-scale is not reason enough, one might be attracted to the diverse career paths offered. There are many job options in energy, ranging from petroleum engineers, derrick operators and oilrig workers in the oil and gas sector, to geoscientists at the major energy companies. But there are many more career paths which cover a wide spectrum of functional skills and abilities.
THE JOB HUNT
Graduate recruiters look for candidates who can demonstrate commitment, interest, relevant prior experience, interpersonal communication skills, flexibility and most importantly, technical and managerial skills that are currently scarce in the organization. Unlike other sectors, both small and large organizations could be utilized to provide work experience as this sector is quite booming and requires manpower. The sector has a long established tradition of sponsorship and sandwich placements in the university's degree program, especially for engineers, thereby facilitating one's career progression.
However, it is difficult to find experience when one is studying for a university degree due to time constraints and a requirement of total commitment on the part of the organization. And although employers do look for competence in this field, due to the draconian competition one might have to rely upon networking to solidify an integral job. Vacancies are posted on organizations' websites, generic and industry-specific job websites and on trade websites.
Opportunities can also be found in trade publications, local and national press and through career fairs or networking events. SMEs are more likely to advertise their vacancies through the local press, university career service bulletins, local graduate vacancy listings and job centers, rather than relying on their reputation and a presence at graduate recruitment fairs.
GOOD NEWS FOR FRESH FACES
"In fact, job seekers with experience, education and competencies not typically associated with the energy industry can still find abundant opportunities in the sector," says Clara Lippert Glenn, President of the Oxford Princeton Programme. In addition to needing candidates with a wide variety of skills, energy companies often seek those who are interested in travelling the globe. The energy sector's global reach offers both its most attractive aspect and its greatest challenge, Lippert Glenn says. Industrialization in fledgling economies has increased demand for electricity, propane, gasoline and other energy sources exponentially. China and India are the world's two most populous nations, and their energy demand is swelling. But according to Lippert Glenn, African nations will be important epicenters in the coming years of energy production and many new jobs will be created as a result.
Similarly for Bangladeshis interested in this mode of career, there is a huge gaping hole currently being filled in by bringing qualified individuals from neighboring countries like India and Sri Lanka. This gap can definitely be filled in by our local young graduates, especially those who go abroad for higher studies, and can definitely be a great opportunity to create an ambitious career. As gas, coal and oil exploration become an important agenda for all governments, the time is ripe for qualified Bangladeshis educated both abroad and at home to consider entering into the energy sector and to develop great careers with fantastic remuneration and compensation.      
Ishaqur Rahman is an Associate, Content & Analytics for GradInsights, the career intelligence service of GradConnect. Nakibul Hoq is the Lead Manager, Content & Analytics, GradInsights. Visit www.grad-insights.com for more articles