Same old story for Atletico against rivals Real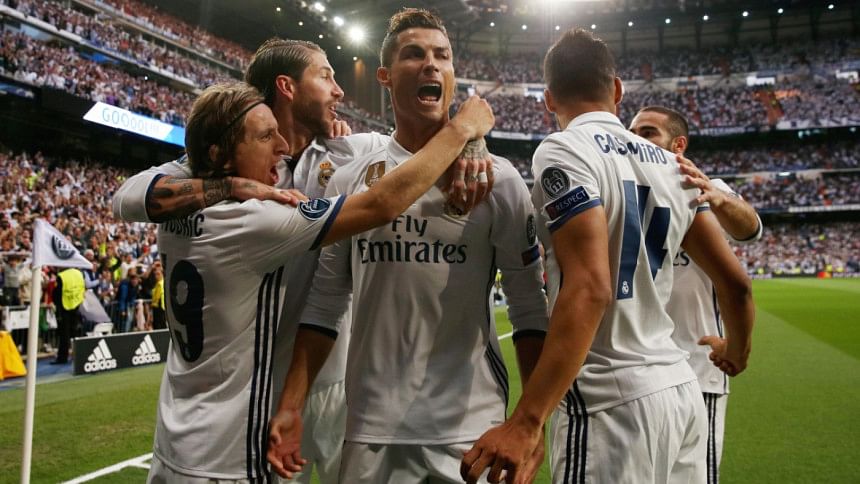 Atletico Madrid's 3-0 loss to rivals Real Madrid in the first leg of their Champions League semi-final on Tuesday was just a continuation of results that have blighted the team for almost 60 years.
Real's victory at the Santiago Bernabeu means they are poised to knock Atletico out of the competition for the fourth successive year.
Two of those defeats came in the 2014 and 2016 finals in Lisbon and Milan respectively, the other a quarter-final elimination in 2015, but perhaps the most disappointing aspect of Tuesday's result was that it was fully deserved.
Madrid dominated from start to finish with Cristiano Ronaldo scoring a hat-trick, while Atletico only created two real chances in the first half, and wasted both.
The loss was a continuation of results Atletico have suffered in continental competition against Madrid since the European Cup semi-final in 1959 despite coach Diego Simeone's reign bringing more balance to the rivalry.
The Argentine, however, has not given up on his team's chances yet.
"We will try and take the chance we have, no matter how small it is," Simeone told reporters. "I feel relaxed, more than anything else, more than ever.
"We will try for something impossible, as we are Atletico Madrid, we are capable of doing it."
Despite the coach's words of hope, elimination seems an inevitability.
A pre-match banner caused some consternation at Atletico according to reports in Spain, as Madrid fans created a display which read 'tell me how it feels', with references to Milan and Lisbon.
Over 4,000 Atletico fans attended the game and they remained for over 15 minutes after the final whistle, singing about never giving up on their team.
Unfortunately their team had given up on them by the 73rd minute of the first leg, conceding Ronaldo's second goal before he completed his hat-trick four minutes from the end, leaving themselves little hope of a comeback next week.