The issue with A Level grade boundaries this year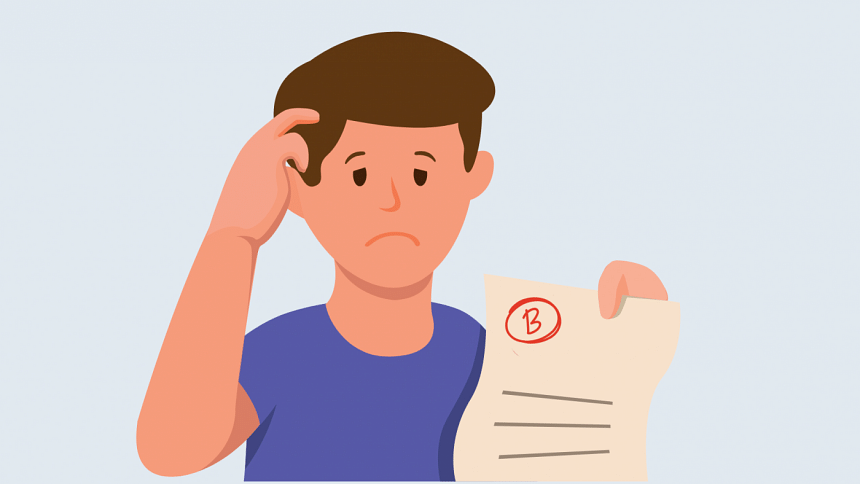 All A Level students appearing for the Summer 2023 session of the AS and A Level examinations had been made aware by the Cambridge and Pearson Edexcel examination boards that their grading standards would be returning to the pre-pandemic levels of 2019. The students knew of these changes as they wrote their papers and awaited the announcement of their results. However, results day still came as a shock to the vast majority who received much lower grades than what they were expecting.
A grade boundary is the minimum mark you require in order to achieve a particular grade. This varies from year to year depending on the difficulty of the paper and the performance of the students. In 2023, education boards aimed to return to pre-pandemic standards and consequently, fewer students excelled.
When asked to comment on the issue, Hayley White, Pearson Vice-president of Assessment, Standards and Services, said, "During the pandemic May/June series of 2020 and 2021, we were unable to run exams, and so the method of assessment had to change. We asked teachers to award students grades, which we then validated. This style of assessment led to a natural inflation of grades awarded. Teachers awarded grades based on students' full potential. In an examination environment, some candidates do not perform to their full potential, and so an examined assessment will tend to give lower results than teacher assessments. This meant that with teacher grades, we saw a higher-than-usual percentage of candidates achieving higher grades. An eventual return to the pre-pandemic established grading standard (last seen in 2019) is the fairest way to proceed."
"We set grade boundaries which reflect a comparable standard to that set in 2019 and earlier. As a result, the proportions of students achieving at each grade was in line with those seen in 2019 and earlier," she added. "In 2023, even though we committed to returning to normal standards, we did that with some protection for this year's students, to acknowledge the disruption caused by the pandemic. By this, we mean we made allowances for a slightly lower than normal standard of work at each grade."
However, many students and educators found the shift too drastic. The pandemic affected not only the quality of education that students received but also their overall perception of studying. The lax rules skewed their view of education and many of these students became impossibly demotivated due to the impact on their mental well-being. The change to the boundaries attempts to negate the long-lasting impact of Covid. Despite the rationale behind the boundaries being understandable, the transition being gradual rather than abrupt would've been more considerate and sensible. 
"The pandemic has had a lasting impact on my ability to study and concentrate. I've had to juggle work alongside studies to cover the expenses of therapy," says Farhan Hossain, a private A Level candidate.
Sakib Ahmed*, a student of Sir John Wilson School, said, "Shifting back to boundaries that even pre–covid students would have struggled with seems like an idea that was destined to fail. The exam boards should have been charitable but they failed to do so, making lives for so many students all around the world so much worse. The exam boards left us disappointed."
Md. Alauddin, A Level Chemistry teacher at Southbreeze, Bangladesh International School and Greendale, opines, "Students couldn't really recover after the traumatic experience of Covid." 
He further stated, "I have noticed some discrepancies in the marking this year. Some of my students wrote the answers that were in the mark scheme, yet they were not awarded the mark."
Moreover, the difference between each grade is separated by only a few marks on paper. Unit 4 of Edexcel IAL Biology, for example, had a two-mark difference between each grade. These substantial leaps across an entire grade seem unreasonable.
Jezaul Khair Hazique, a teacher of Business and Economics at Maple Leaf International School, said, "The grade boundaries and marking principles this year were certainly stricter than in the past few years. I believe many of the students did much worse than they could have done. Many of my students missed the A grade for just a mark or two."
"With the boundaries set near 90 percent on paper for an 80 percent on uniform mark scale, it compelled me to temporarily set aside all other commitments and channel my focus solely into academics in order to barely pass," added Farhan Hossain.
Not everyone received Cs and Ds, but even those with higher grades weren't entirely content with their marks. People have different expectations of themselves, so feeling disappointed is typical, even if their performances were comparatively better.
Porom Khandaker*, a student from Academia School, said, "I did get an A, but the score wasn't high enough to bridge it to an A* in A2. It's disheartening, given the effort I invested over the past year."
Since many students didn't get their desired grades, they are going to have to go for retakes or rechecks which places a huge financial burden on them. The retake deadlines were too close to the results date for students to make informed decisions. Additionally, Cambridge doesn't allow students to view their scripts before they register for retakes or rechecks so they couldn't decide which is the best path to take.
Moreover, many students who had hoped to apply to universities with their grades may be unable to do so. This is because they have to wait till January for their results after having given a retake in October/November. Only then can they apply to universities but that means many of them are forced to take an involuntary gap year. Additionally, many students had their conditional letters from universities revoked because they fell short of the conditions asked of them. As a result, they have been forced to change their future trajectory.
"I expected to score well and apply abroad to study business but the grade boundary for May 2023 contradicted those expectations. Now everything has to be recalculated, including when to apply for retakes and when to begin college application. As I study for the retake, it will increase my workload and I may have less room to study for my A2 exams at the same time," asserted Niloy Khan*, a private Edexcel AS candidate.
Thousands of students across the world have been left disappointed as a consequence of their A level results. It is a tough time for them and the best they can do is to try their hardest for their upcoming sessions.
*Names have been changed to protect identity
References:
1. The Conversation. Exam results 2023: how to make sense of 'grade deflation' as A grades fall
2. The Guardian. A-level students have been failed by Tory ineptitude
3. The Guardian. Equality depends on education. England's class of 2023 have suffered a grave injustice over A-level results