Exploring the world of literary theory
In conversation with Nazia Manzoor, Assistant Prof of English at NSU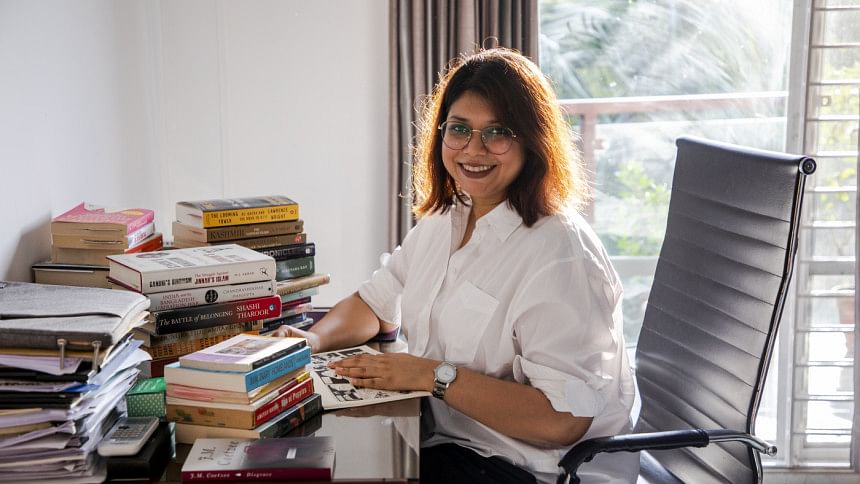 When did you decide to go for an English major yourself? 
Nazia Manzoor: When I was in my first year of college, I was pursuing science because that is what is expected if you take your academics seriously. However, I had soon reached a stage where I was quite unhappy with everything science related. I loved my English, Bangla and Social Science classes.
In our first-year midterm exam, we had to translate excerpts taken from the story, The Gift of the Magi by O. Henry, which I remember taking my sweet time to translate. One day, my English teacher, who was notoriously known to be not-friendly, came to class and said, "There's something I want to read out to the whole class, something I really enjoyed reading."
Then she went on and read the translations I had written for my exam, as I proceeded to melt down in my seat. I decided then this is what I wanted to do in my future. To be fair though, the professor I ultimately picked as a role model, the professor I most wanted to be like, was Professor Fakrul Alam. When I looked at him at the university, in that classroom, with those heavy books, I knew that's it, that's the dream. 
Why did you choose to pursue a career in literary theory?
Nazia Manzoor: Fakrul sir introduced literary theory to us in our second year (of undergrad) and I remember when we were first introduced to it, we all had the same question that every introduction to literary theory student has: What is the relationship between theory and literature? What has theory got to do with literature? 
Over the next two years, I eventually found out that theory is something that allows us to think even more critically. It is supplementary to literature. It is something that allows me to have a more nuanced and sharpened perspective on things that generally seemed to be non-confrontational and seemed to not require a lot of deep introspection. With the aid of theory, however, I found out that I could confront all those pre-conceived and established concepts that could be challenged. That discovery was really important for me in terms of my growth as a thinker and a scholar. 
I will always remember Michel Foucault's answer to someone asking him what the purpose of philosophy is since it only problematises and never answers. I may be terribly misquoting him, but the gist of it stayed with me. He said, "The task of philosophy is not to provide answers, it is to question. To question is the first step towards challenging all the injustices and wrongs that are out there in the world."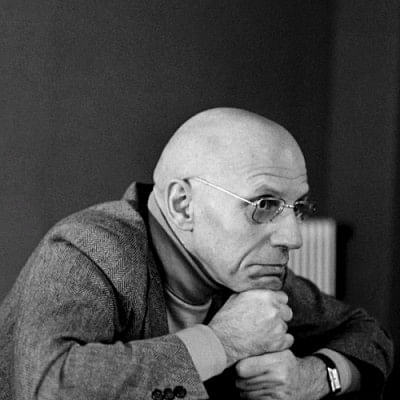 For me, theory is a method through which I question everything that exists. And so, I cannot not do theory, because I refuse to accept the world as it is. There is so much that needs to be questioned, to be challenged, to be re-evaluated and it has a lot to do with the Euro-Americanised bias that is pre-existent in this field, thanks to our history of colonialism and the neo-colonised world that we live in. Theory has allowed me a way to have a vocabulary that permits me to navigate this really contested terrain, and at the same time not lose sight of art, words, music, poetry, and all that we love. 
But I also must add that theory can be awfully brilliant at gatekeeping and it is not always easy to intervene into that space. Women of colour critical thinkers for instance, whose work surrounds marginalised people, who talk about the injustices specific to the people in the periphery, have the ability to disturb the very masculinised, white, heterosexual, Euro-Western domain of philosophy and theory and yet their work is often categorised as 'niche' so that it remains at the margin. It's not always easy to investigate and intervene into this hegemonised space. They do not make it easy. 
Can you tell us a little bit about your research interests and dissertation topic? 
Nazia Manzoor: Postcolonial feminism, broadly speaking. I am interested more specifically in Biopolitics and the Genres of the Human. I am also fascinated by affect, trauma and memory. I went into the PhD program (at the University at Albany, SUNY) knowing I was going to work on something about the over-representation of certain South Asian identities. More specifically, I was troubled by the Western construct of the oppressed Muslim woman character, and how she was almost always oppressed. How she was the "brown woman that needs saving by white men from other brown men", the quote made famous by Gayatri Spivak. 
The dissertation project began with a series of questions. When we think about political trauma, we notice that it often tends to focus on certain types of political events and not others. For instance, trauma and memory studies as a field, begins with the Holocaust as the paradigmatic traumatic event. Two years after the Holocaust, the Indian Partition happened, which as we know, was a bloodbath and the consequences of it are still very much active in contemporary subcontinent and elsewhere.
So, my question is, why is there a gradation in the hierarchy of trauma? Why is there an under-representation of politically traumatic moments? Why do certain lives get prioritised over other lives that are essentially deprioritised? What is the category of 'life'? What does it mean to be alive? What does it mean to be dead? Who is normatively human? Why is there so much importance in the twinning of life and death?
These were some of the foundational questions that fascinated me. That's where this investigation began and eventually the dissertation became about three things though; the access to speech, the construct of political subjectivity and the idea of being human. Ultimately, the interventions happened both at a theoretical and literary level. 
What are some of the common misconceptions students usually have about pursuing a career in literature and literary theory? 
Nazia Manzoor: For starters, the genuine question that all parents, family members and even well-wishers ask is, "What is the future? Is this going to yield an income?"
Too often, education is seen as an investment and this investment is supposed to give you returns. So, the truth of the matter is there is no guarantee that studying literature is going to yield an income. Generally speaking, the most common dream or aspiration of those that love literature is to either become a writer or a teacher/professor. Those are solid dreams and it is absolutely possible that if you do this out of love, you will be able to make a career out of either one of those options.
Having said that, those are not the only options out there. A degree in literature allows you to have at least two very basic transferable skills. One, your ability to communicate pretty much anything. You can communicate your ideas, concepts, perceptions with such clarity and precision, that it will translate to a plethora of fields. Second, the fact that you are someone who is able to think, and able to think critically--that's an extremely valuable and indeed, transferable skill.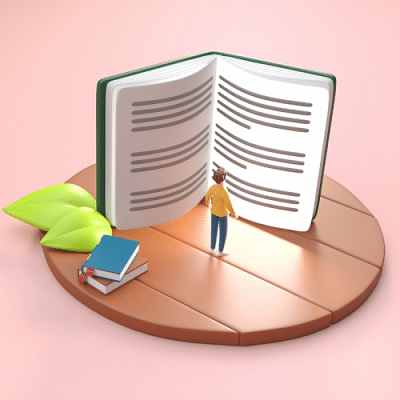 What would you like prospective students of literature to know before they begin their academic journey?
Nazia Manzoor: It is important to know one's goals. Many may criticise me for perpetuating goal-oriented thinking but I prefer it, I believe we should all make future plans for ourselves. University is the start of adulthood, and one sign of becoming an adult is you are responsible for yourself, and you are responsible for chalking out your own future. Our culture has the tendency to push children into arrested development, let's not encourage that.
Once you have that goal set, you have to work towards it and you should be willing to put in the effort. It is almost like pursuing music, for example. Only after listening to classical music for 200 odd hours will your ears be ready to take on classical music itself. Quite similarly, after reading a lot of great works of art will your taste develop, and then can you produce something. While I agree that the field may be unfairly advantaging some and disadvantaging others, and it is a complex matter but there is still great value in dedication and hard work.
One other advice I would like to give prospective students is to read in Bangla, or your own mother tongue. If Bangla is something you are even slightly comfortable in, I would encourage you to push yourselves outside your comfort zone and become really comfortable in it. Having an expertise in a language other than English gives you an advantage that you may not be able to appreciate right now, but the more time you spend exploring the bounties and beauties of English Literature, you will come to realise that your ability to see things from an alternative perspective will allow you to see through the gaps in a remarkable way.
It may seem like a strange suggestion for potential English majors, but trust me when I say this, it will make you a stronger scholar. Get to know your people, and this way you will know yourself.
Syeda Afrin Tarannum is a sub-editor at Campus.