Rounding up budget TKL mechanical keyboards
Mechanical keyboards are a hard hobby to comprehend, to say the least. People spend countless hours choosing not just only the right board, but it's a rabbit hole that goes deeper than that; from the custom, keycaps to switch types (and of course, the "thocc" it makes), to the various customizable features which make the board unique to the user, the options are endless. This week, we bring you a roundup of an assortment of budget-friendly TKL (Tenkeyless) keyboards not in any particular order, which have tons of features to offer but are not going to be hard on your pockets. Keep reading to find out more.
Redragon K587 Pro Magic Wand
Redragon is a popular name when it comes to budget keyboards. The K587 has tons of nifty usability features such as full-fledged media controls, individual macro keys which can be programmed with their dedicated software and RGB backlighting with different modes. The keyboard also has a detachable USB Type-C cable which is rare in this price range. Although you have only the option to go for blue switches, if you do not mind the tactile nature of blue switches in general, the K587 is a bargain for the price it comes in. The K587 also comes with an added wrist rest.
Price: 5300-5500 BDT
Switch type: Outemu Optical Blue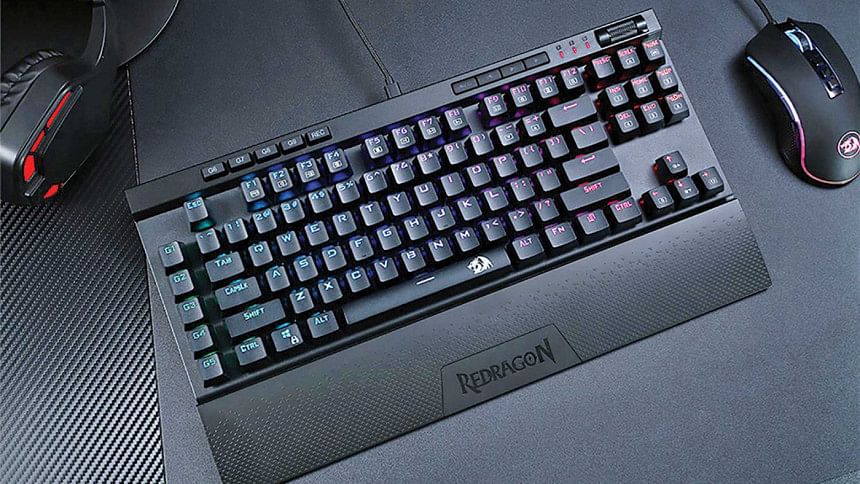 Fantech MK872
The MK872 is a keyboard straight to the point. It has no extra features such as media keys but the Fantech board is made out of metal, which gives a more sturdy fit and finishes; where they also claim the board is waterproof. You get two switch options, tactile blues or softer blacks, both optical. Macros can be set on this keyboard with the Fantech software.
Price: 5100-5300 BDT
Switch Type: Optical Blue/ Optical Black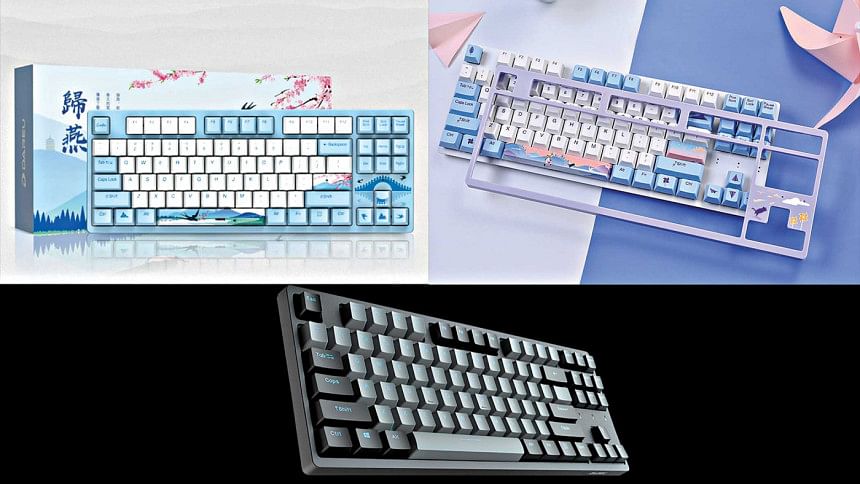 Dareu A87
This keyboard is a TKL on the smaller side of the spectrum (almost 75%), but it offers nice features where the front faceplate of the keyboard is detachable. The board also comes in various editions, namely the Swallow and Dream which have sky blue and purple themes to them respectively, just to name a few. Although there are no RGB backlit versions of the board, it does have static white backlighting to help you to navigate through your keys in the dark. This board is perhaps one of the most budget-friendly boards with Cherry MX switches, which are widely used among higher-end boards as well.
Price: 5500-5800 BDT
Switch Type: Cherry MX Red/Brown/Blue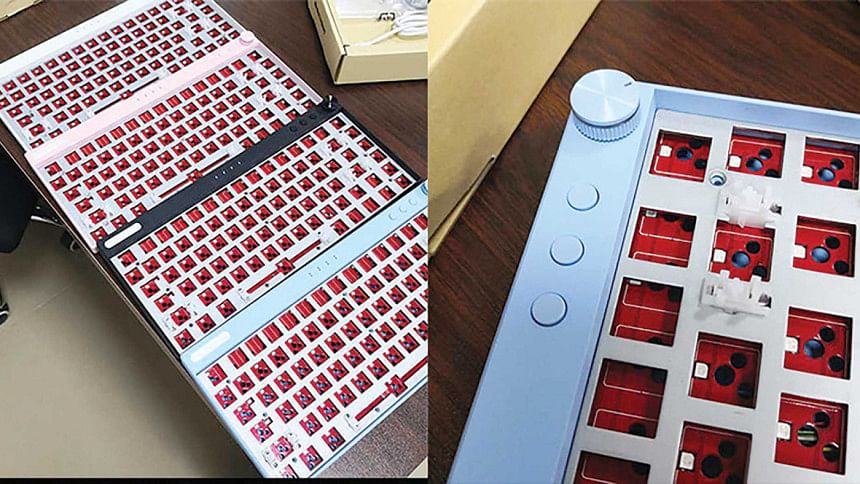 Keychron C1
Although not the most budget-friendly option among the boards listed, Keychron has a lot to offer on the C1. The build quality of the board is impeccable and you can spec the keyboard out the way you want. Don't want RGB? There's a white backlit version, you don't want lights at all? There is a plain version which costs even less. There are hot-swappable versions available, with both 3 and 5 pin setups on the PCB, able to fit virtually almost every kind of aftermarket switch set available.
Price: 6000-6500 BDT
Switch Type: Gateron & Keychron Mechanical Red/Brown/Blue
Redragon K552 Kumara
If you just want to experience a good mechanical keyboard by cashing out the least amount of money, this board is the one for you. It has metal borders on the chassis, full RGB compatibility with almost 20 modes built-in and macro key compatibility through their provided software. Although you do not get any particular switch option apart from Outemu blues, the board in question is a good pick and it has a good reputation among the mechanical keyboard forums.
Price: 3200-3400 BDT
Switch Type: Outemu Blues
Honourable Mention
KeyboardMan KM84-Plus
This board is something I found randomly rummaging through forums which peaked my interest. If you are an experienced enthusiast and want to build a keyboard just the way you want, this is the board for you. Out of the box, you get just the PCB and chassis, which has a multi-functional knob that can be used to toggle anything; you decide the rest. You can get custom switches pre-lubed or you can lube them yourself, your own custom keycaps and much more. The options are endless.
Price: 5000-5200 BDT (Barebones: PCB and Chassis)
Switch Type: N/A
N.B: All the keyboards and peripherals mentioned in the article are available locally on any tech-oriented shopping mall or various online pages which you can find on the Bangladesh Mechanical Keyboard Community Facebook group/forum.