Web Review: Facebook for Foodies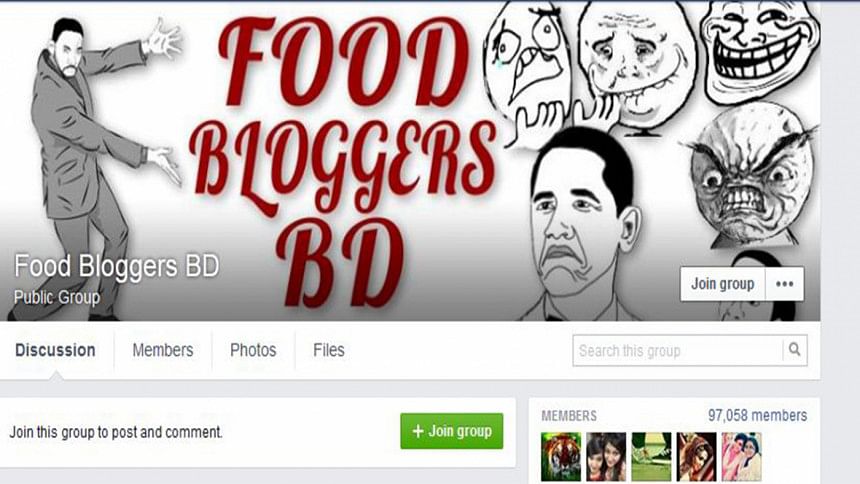 Planning to try out a new restaurant, or looking for somewhere to hang out with friends while munching on your favourite snacks, or maybe you are looking for the perfect place to go for a candle light dinner with the special one? You are just one post away from your answer!
It happens quite often that we seek suggestion from others on food courts and restaurants which may serve with good food to satisfy our appetite and come with a pleasant place to spend time with friends, family and loved ones. But what can we do when we run out of options? Don't we all wish we had a pool of ample options to choose from? Yes, we do.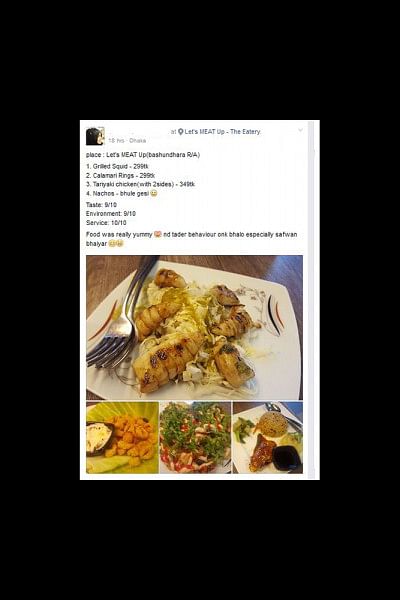 Food lovers in Facebook hence came up with this cool idea of opening public groups such as FoodBank or Food Bloggers BD where anyone can join and share their dining experiences at any restaurant to others. The group members may publish posts along with photos to recommend the 'must try' food items at a restaurant. They may also share detailed review of a restaurant so that others may find it easier to decide on whether to try it out or not. The members may also ask for suggestions on which restaurants they should go for based on their set of preferences, and also inquire about the locations of any place where they would like to dine out.
The use of social media such as Facebook to create a web community of the foodies is indeed an interesting initiative. Now it has become a lot easier to have all the information on the probable places to dine out or arrange an event, the costs that would come along and their locations so that you make the best choice. All you have to do is to join the group and make a post on what you inquire to know. The fellow food lovers will come up with their opinions to ensure you never run out of options as you will end up with a large pool of them to choose from where you can look for the mouth watering dishes to engorge into your gluttony!
However, there are some cases where you may have some biased opinions, which is quite obvious as there are always some people who would try to use such a vibrant social platform as a marketing tool. You would have to check the group posts once in a while to know those who publish the reviews regularly with a more honest note so that you can count on their opinions in times of your need, and avoid being fooled by the one-sided views.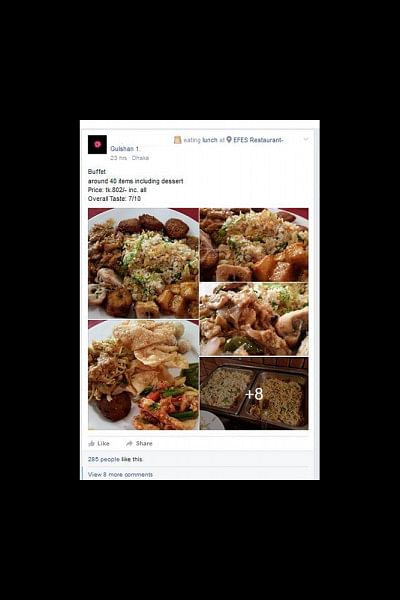 Even with a large number of active members making hundreds of posts and thousands of comments every day, the administrators of the groups are carrying out the difficult task of moderating the page and keeping the members' activities under check so that nothing unpleasant happens between the members. There are specific guidelines on how to make a review post, as you cannot just say "I went to this place, the food was great, a 10/10" because that hardly serves the purpose of informing others. The admins encourage the members to say in details about both the pluses and minuses on a restaurant to help others make a better decision. And to those who may have a different view than that of someone else, they are encouraged to place their opinion in such a way that it does not end up into something personal, because at the end of the day, the members are the soul of this web community, and no community can thrive if there is no harmony.   
It is beyond doubt these groups have created an engaging web community of food lovers who are actively contributing with their opinions to keep their own gluttonous selves alive.