Global Entrepreneurship Bootcamp brings youths from 40 different countries together to learn and innovate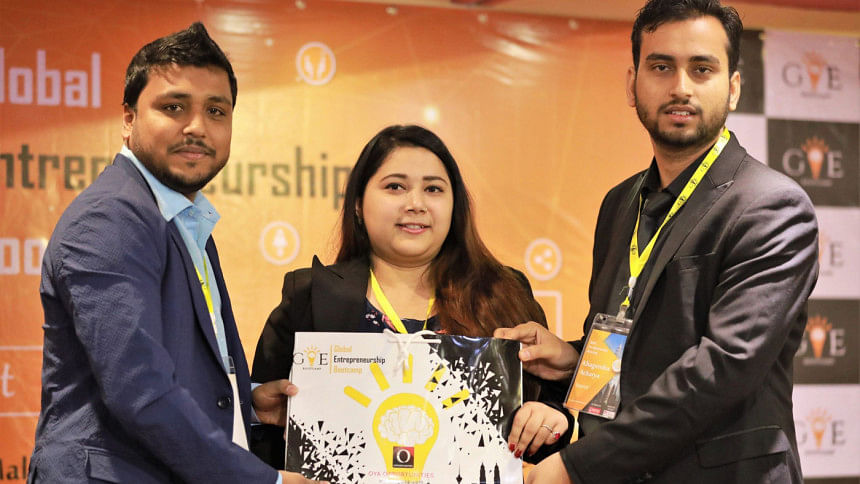 The fourth edition of the Global Entrepreneurship Bootcamp, which was held from 17 to 20 December, brought together 150 youngsters from 40 different countries along with a dozen entrepreneurs and experts as mentors to create an environment for innovation.
 "GEB is not just a competition for pitching business ideas. It is a platform for overall entrepreneurial experience," said Khagendra Acharya, the Founder & Chairman of the Global Entrepreneurship Bootcamp. "Ever since its inception, GEB has incorporated interaction sessions, expert guidance, and network formation among young minds, entrepreneurs, and investors." Acharya added that entrepreneurs and investors have shown interest in the ideas pitched in the Bootcamp and are positive about working with them in the future. 

Most of the ideas were motivated by the needs of a market, whereas some others were designed to solve certain problems in daily life, according to the organizers. "Drafting business ideas with an aim to solve a certain problem is innovation," said Parshu Aryal, the Co-Founder & Managing director of the Bootcamp. 

The 4-day-long event, which was co-organised by Lincoln University College and Asia School of Business (ASB) in collaboration with MIT Sloan School of Management, kicked off with an opening ceremony in the evening of 17 December and was followed by team formation, interactive talk sessions, startup workouts, business model formation, business idea pitching, and other related activities in the other three days. Sessions of the Bootcamps were hosted by Asia School of Business. Bangladesh based International Organization- Leadsas Global Action also partnered the event.  The Founder & President of LGA- Mr Sadik Al Sarker was present in the event. He said ''Leadsas Global Action has always expressed admiration and offered support to ambitious and productive platforms. Maintaining that legacy, we are providing diverse support to the event as a proud partner of GEB Malaysia!'' 

''GEB is an excellent platform to interact with mentors, successful entrepreneurs who are willing to hear what budding entrepreneurs are thinking of and guide them on the right path to making a successful startup. Talented youngsters who participated in different countries are doing very well here. Their participation represents their country greatly in this kind of International Grand Event. I wish the best to GEB for their future endeavours and assure to support in any way possible.''  Mr Sadik added.