Shifting to the small screen
In an era where everyone is glued to their smartphones, it is only logical for marketers to spend increasingly more in small screens. Even in India, digital marketers are spending more than 62% of their marketing budget on small screens now. The trend in Bangladesh is heading that way too. We got to talk with George Chua, Director at Axiata Digital Advertising which is the digital advertising arm of Asian telecom giant 'Axiata Group Berhad'. He shares his view on mobile advertising and what future it holds in Bangladesh.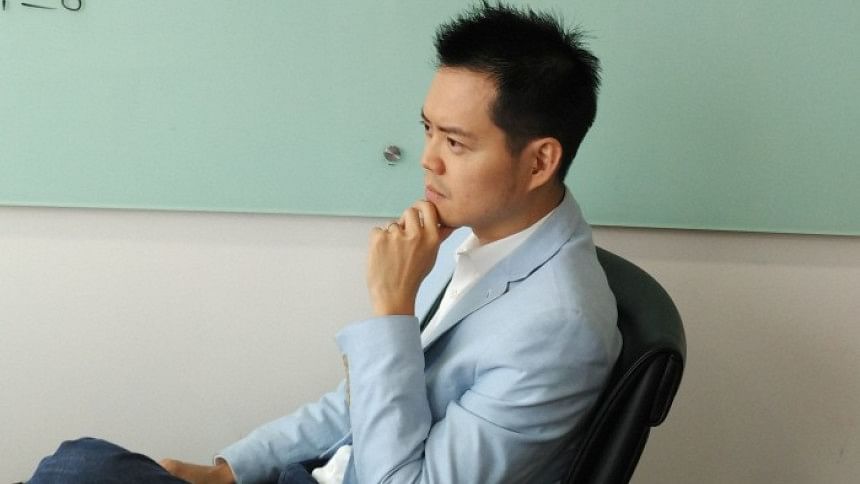 What brings you here in Dhaka?
I have come to the fascinating city of Dhaka to support the launch of AdReach Bangladesh's new outcome-based marketing service.
Why is Robi getting into the digital advertising industry, when the market is already saturated and dominated by big players like Google?
Our point of view is that Google and Facebook's dominance is on the "sell side" of the digital advertising industry. Facebook in particular can be viewed primarily as a "publisher". The "sell side" of the digital advertising business has very strong network externalities; for example, dominant social networks like Facebook tend to attract even more users, creating natural monopolies. It is much harder for any one player to dominate the "buy side" of the digital advertising industry because even though large buy side players like WPP have enormous economies of scale, they don't enjoy the strong network effects needed to dominate their business. We think that AdReach Bangladesh have many unique assets to help us succeed on the buy side of the digital advertising business.
Several home-grown digital advertising startups emerged and sank. How is Robi doing the same thing and expecting different results?
We are certainly not underestimating the challenges inherent in this highly competitive business. But we believe that AdReach Bangladesh have several critical success factors: a) consumers are spending more and more time using their mobile devices; b) though the popularity of apps like Line and Tinder ebb and flow, we have a steady, always-on communications channel with our users; c) and finally, over the years, we have developed a deep understanding of user behaviour online and how to match them to products and services of their preference.
What is the up and coming digital advertising trend globally and regionally? How big is the market and how bigger will it get in the next 5 years?
eMarketer estimates that worldwide digital ad spending will reach $223.74 billion in 2017 and represent 38.3% of total paid media outlays. The format is expected to see double-digit growth through at least 2020. In 2017, mobile will account for 63.3% of digital and 24.3% of total media ad spending. By 2021, it will grow to a 77.1% share of digital and 37.1% of total media ad investments.
What are the 3 things every digital advertiser should keep in mind right now?
In my opinion, the three most important elements of a digital marketers toolkit are: a) valid and reliable data on audiences; b) accumulation of knowledge about what drives marketing outcomes using experimental design; and c) the ability to mass customize creative production.
What's the trend in AI industry globally?
The biggest trend in the AI industry globally now is the immense progress being made in applying connectionist machine learning techniques – like deep learning – to solve previously intractable problems; such as real-time machine translation of human speech.
MindIQ, a chatbot, was implemented via Smart has created waves when it was first launched by Axiata? Any plan to launch similar sort of services in Bangladesh?
There is broad interest across Axiata's operating companies in applying conversational agents (or chatbots) to improve the efficiency of our contact centers. Dialog Axiata is actually the first to go live with their chatbot. And now Smart has done a similar project. We are seeing good results and rapid take up across the Group. I believe a similar service is being considered for Robi in 2018.
IoT –what are the scopes of Axiata as an operator to play a role here?
And IoT network combines instrumentation, connectivity, and intelligence of network nodes. Each node can be anything from a generator set to a vehicle. Axiata's natural interest in IoT is due to the fact that IoT applications are often places high demand for our connectivity services. In addition to making our network IoT ready via or 4G LTE rollout and 5G trials, we have invested in developing our own IoT device management platform, and an API function management platform to orchestrate smart IoT services.