Samsung Galaxy J2(2016)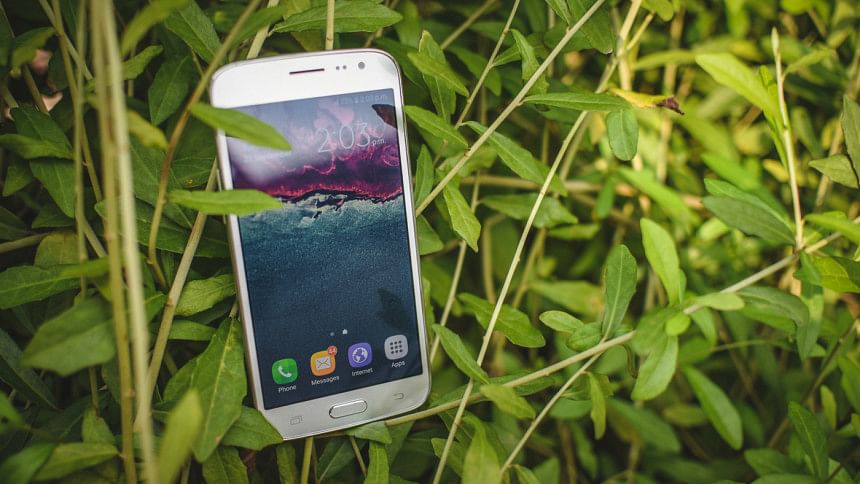 3 years ago, the people at Samsung shelled out a brilliant budget smartphone called the Galaxy Grand, a combination of a 5" screen with better-than-average specs, which became an instant hit in our country. Samsung stuck on to the very formula and fast forward to 2016, we have the Galaxy J2, the Grand's similarly plasticky and boring, but finer cousin. The problem now is that a whole host of smaller manufacturers have adapted and even improvised on a similar formula and are awaiting every opportunity to give the big guns a run for their money.
On first impressions, the Galaxy J2s screams utilitarian. It almost looks and feels like every other budget plastic Samsung phone. The sturdy rear shell has a slippery faux metal texture to it, with a "non-slip pattern" at the back which somewhat help yours better grip the phone. Driving it further away from the typical Samsung design language is an oversized LED notification ring – which is at the back of the phone(with none at the front), and generally, phones do not sit upside down on a table, so there's that inconvenience. Makes the phone stand out a bit from its plethora of twinning cousins, though.
The 5-inch display is quite nice for a 720p panel. Colours are punchy with typical Super AMOLED dark blacks, with excellent brightness levels on either side of the scale. You can change display modes like on other higher end Samsung models but keeping it at the default Adaptive Display setting rendered the best colours. A nifty outdoors mode cranks up the brightness a couple of notches higher than the max setting for better visibility under direct sunlight. The only real drawback is a missing ambient light sensor, for which the phone occasionally kept blinding me in the middle of the night if the brightness was set up a bit high. Seriously Samsung, why?
Samsung is marketing their industry first "Turbo Speed Technology" with this phone, which basically is a tiny turbocharger which takes in apps running in the background, spins them around in a turbine and does magical witchcraft to make your phone feel faster, or in reality – just kills off apps running in the background. 1.5 gigabytes of RAM may not seem enough nowadays, but apps loaded quickly, with occasional slight stutters when switching between power-hungry games and multiple open tabs on Chrome. On paper, the Quad Core 1.5GHz Cortex-A7 and Mali-400MP2 combo may seem quite Jurassic in late 2016, but it breezes through almost every task you throw at it as long as the games and apps are not too demanding.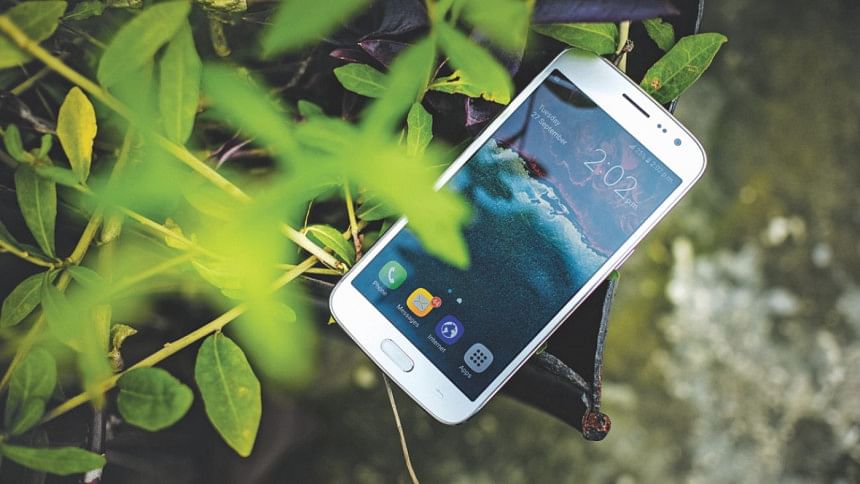 The 8MP rear camera does a decent job of taking photos in a time when front cameras are usually of a similar resolution. There's little to no noise coupled with the typical saturated colors Samsung oh so loves. Pictures come out sharp in good lighting conditions but you'll need steady hands and a stationary subject to get great results if you're indoors or if the sun goes down. The 5MP front unit can take great care of all 3 million of your selfies with dogs and cats. 
The J2 runs Android Marshmallow out of the box, with a surprisingly minimalistic Samsung skin on top. There's a priority notification manager feature which categorizes notifications according to your preference if you have tons of notifications to handle. Onboard storage is an appalling 8 gigabytes which fill up almost as soon as you're done downloading the apps you need on a daily basis. You can expand removable storage up to 128 gigabytes but for some odd reason, you're unable to directly install apps to a microSD card; apps need to be moved manually instead.  
The 2600mAh battery performed like a little champ. The combination of a 720p display and a light UI meant an entire day of medium to high usage even with some life to spare towards the end of the day. A proper endurance test came with a trip to one of the beautiful corners of  Bangladesh which meant the brightness being cranked up quite a bit, taking pictures, the occasional social networking and the constant use of GPS on a casual trek.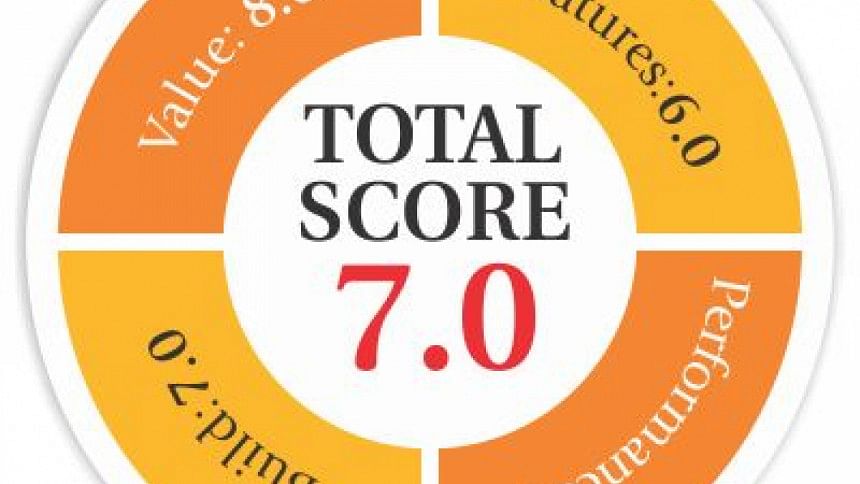 SPECS
Display: Super AMOLED 5.0 inches 720 x 1280 pixels (~294 ppi)

CPU: Quad-core 1.5 GHz Cortex-A7

GPU: Mali-400MP2

OS: Android OS, v6.0

ROM: 8 GB

RAM: 1.5 GB

Camera: 8MP Rear + 5MP Front

Battery: 2600 mAh

Sensors: Accelerometer, proximity

Price: Tk. 13,490/-
Verdict: 
The Galaxy J2 makes for a great budget package. Camera and the processing performance occasionally take a dive, but everything else about the J2 does what they are meant to do, very well. The main "attraction" of the device, the big notification ring at the back, isn't as useful as Samsung planned it to be, but you can always turn it off and enjoy a great budget phone.
Photos: Rahin Sadman Islam