The gift of 5000 classic bangla songs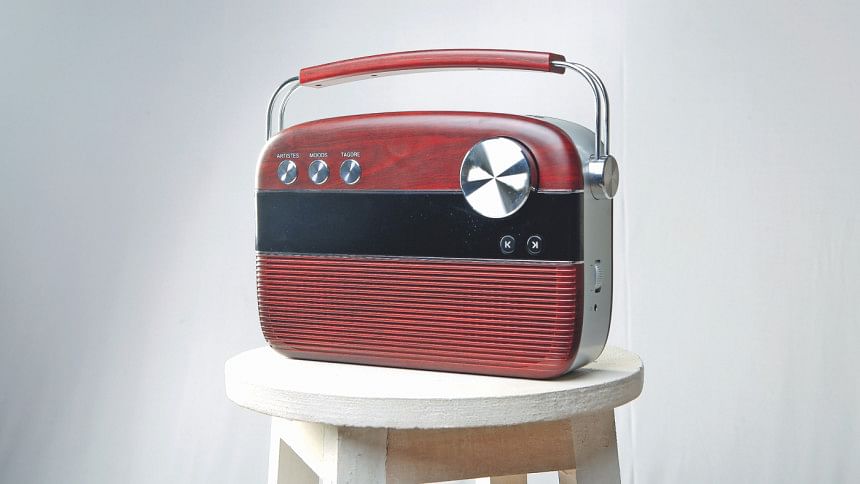 Tired of what's on the radio these days? Do you long for the olden days of Bangla music? Then this is the Bluetooth speaker you have been waiting for. The Saregama Carvaan 6 resembles a relic you'd find in your father's collection of old pictures and tapes, the unit is a thing of beauty. But what it offers is something that's hard to come by, a full 5000 song collection of classic Bangla songs from artists like Lata Mangeshkar, R. D. Burman, Bhupen Hazarika, Manna Dey and others. It even comes with a separate button on the front for mood selection and also Tagore, a playlist of classic Rabindra Sangeet songs.
The side panel lets you choose between Saregama, FM, Bluetooth and USB meaning that you can listen to your own choice of songs too. The other side has a volume slider while the front houses buttons labelled artiste, mood and of course Tagore. There's a big round knob on the middle of the device which you can use to sift through songs, moods and radio channels. There's an LCD display on the front, indicating battery life and the song that's playing.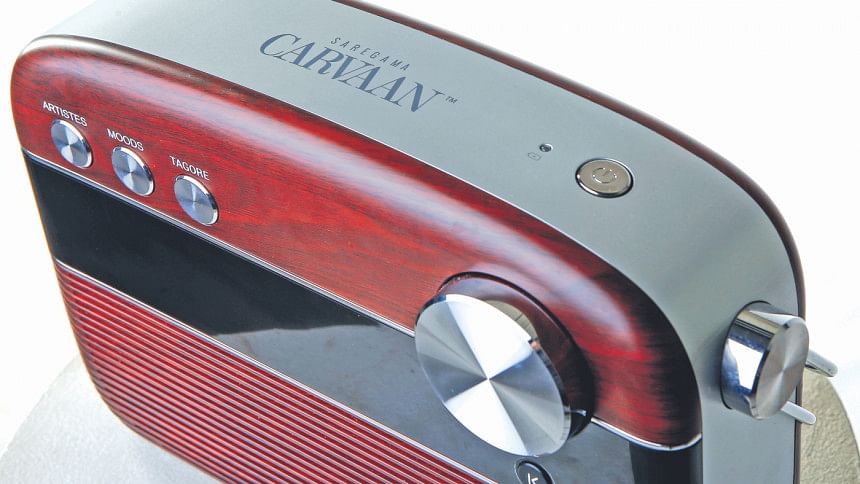 Strangely enough, the sound itself is truly unlike modern bass heavy Bluetooth speakers so it makes listening to the pre-existing 5000 song playlist feel like a back to the past kind of scenario. There is a lot more emphasis on the mids with a kind of crackle to accompany it. I cannot however recommend this speaker for people who just want a standard Bluetooth speaker but for anyone who wants to relive the classics, this is a must buy. The speaker is available in India for approximately Rs. 6,500/- (Rupees) and also in Bangladesh at Fahim Music for BDT. 16,000/-. Saregama also has a mini Bluetooth speaker and speakers preloaded with other playlists, such as, Hindi classics, exclusively Tagore, etc.