A look at HeavyGari
The platform which lets you book commercial vehicles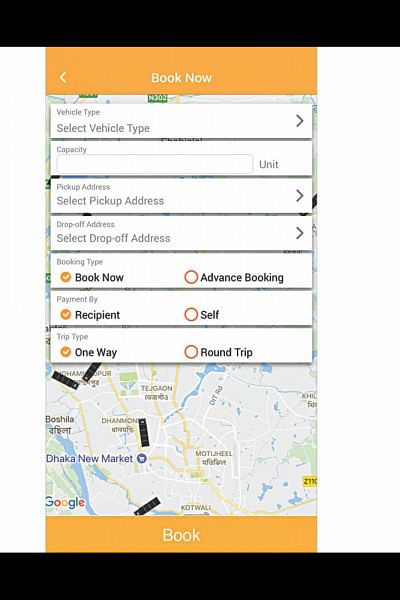 HeavyGari is an app which allows users to book trucks and minivans for transporting bundles of goods and materials by the bulk while also letting people book buses for long distance trips. The app is free and is available on both the Play Store and the iOS App Store.
The platform currently comes with the full Booking option and it offers vehicles for moving goods and materials. Truck, Cover Truck, Trailer Truck 2XL, Trailer Truck 3XL, Pickup Van and Mini Pickup Van – essentially all the vehicles you can imagine. The app has a separate option for capacity, with maximum capacities given for each individual vehicle. You can book these vehicles for now or later. HeavyGari also offers you the option to book for a round or one-way trip. The platform also lets users choose whether the payment will be collected by the recipient of the goods or by the users themselves. The app also comes with three options for buses – AC, Non-AC and Business Class.
The app's pickup and drop off points work just like any other ridesharing app you've seen before except HeavyGari will first queue your request till it is accepted on their end. The pricing is upfront with no bargaining or bidding. HeavyGari also offers free tracking for your vehicles and 24/7 customer support. HeavyGari will ensure door to door pickup for their Parcel Booking service. Currently vehicle owners can register their vehicles and drivers at HeavyGari's Dhaka and Chattogram offices, through the HeavyGari Driver app and their website. They will start offering Parcel delivery and insurance for all registered vehicles soon. Although the service offers six vehicles at the moment, they will also add Tanker Truck, Mini Bus, Freezer Truck, Ambulance and other commercial vehicles for rent in the future.