Country's first Blockchain Olympiad organised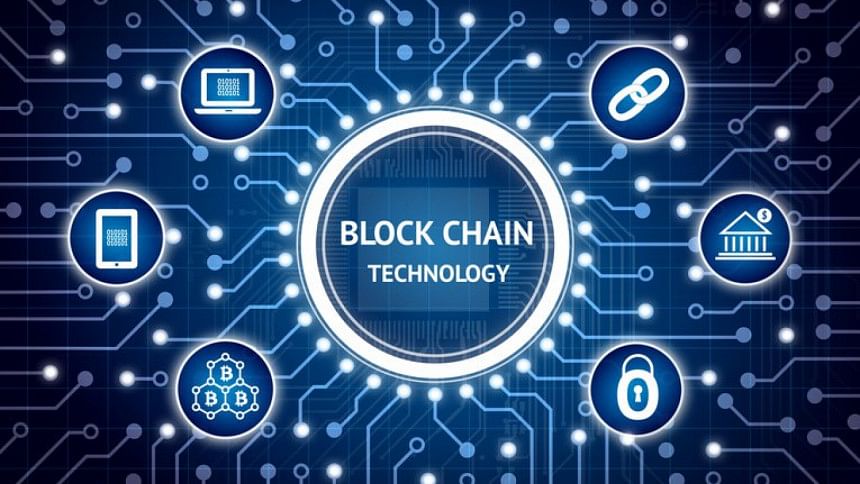 Aiming to keep pace with the rapid development and adoption of blockchain technology in the country, a business solution competition called Blockchain Olympiad Bangladesh (BCOLBD) has been arranged, said organisers of the competition in an online press conference today.
They said blockchain technology is supplementing the banking, identity management, supply chain, manufacturing provenance, public registry sectors and many other transactional businesses with innovative business processes and models and helping usher in a new business paradigm.
April 14 was the last date for projects submission to the competition and 63 proposals have dropped, the organisers added.
A stellar board of jurors comprising 55 top functionaries and leaders from the government, academia and industry are adjudicating the projects and winners will be declared soon after April 30.
The awardees will be given cash prizes as well as sponsorship for participation in the International Blockchain Olympiad to be held in July this year, said Habibullah N Karim, coordinator of the Olympiad.
The ICT Division and the LICT Project of the government, the International Blockchain Olympiad in Hong Kong and Technohaven Company Ltd, a leading software company of the country, organised the competiton.
The preparation started from December last year for organising the Olympiad and on March 20-21 they arranged a two-day online workshop on blockchain technology that was attended by more than 450 university students and recent graduates.
Zunaed Ahmed Palak, state minister for ICT, inaugurated the workshop which was conducted by leading blockchain experts from the Hong Kong Blockchain Society.
The organisers said the Olympiad will be held every year to generate keen interest among young professionals to fill the shortage of blockchain professionals, which as of today stands at over 500,000 worldwide.
In ten years the number may exceed several million as blockchain revolutionises business transactions the way the internet has revolutionised communications.