Bangladeshi freelancers to get fresh credibility through identity card project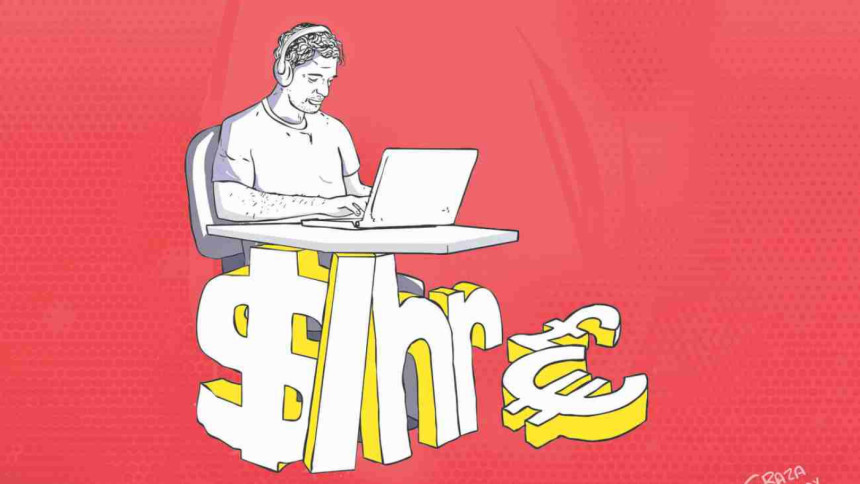 Freelancers in Bangladesh are finally getting a state-endorsed electronic/virtual identity card. 
The announcement of this initiative was made by Prime Minister Sheikh Hasina yesterday in a meeting where the premiere virtually launched the website and Android mobile app of Freelancers.gov.bd. 
This initiative has been jointly conducted by the ICT Division of the Information Ministry, Bangladesh Computer Council, iDEA Project, and Bangladesh Freelancers Development Society (BFDS). 
According to ministry officials, the process of ID card and verification and furthering the initiative will be conducted by BFDS. The Information Ministry, BCC and iDEA Project will be providing policy-level support. 
Through the newly inaugurated website freelancers.gov.bd, any valid freelancer will be able to register themselves in the national level database. In order to obtain the e-ID card, one needs to be a Bangladeshi citizen and prove they have credible work experience as a freelancer. They also need to pay TK 1,500 in order to obtain the card. Moreover, ID applicants will need to show proof of income in order to obtain the virtual ID card. 
Currently, three kinds of freelancers can register with the platform: individuals, team owners and team members. For individuals and team members, the minimum income requirement in the prior 12 months is USD 1,000, whereas for team owners it is USD 10,000. 
Anyone involved in spamming or other dubious activities won't be able to obtain the ID card. 
According to the BFDS, the virtual ID card is just the first step of their plan.
In the near future, this platform also aims to be a hub for tutorials by verified local freelancers. The platform is planning to only accept freelancers as mentors with  substantial experience and net yearly income of USD 20,000. Moreover, the freelancers.gov.bd site will also act as a local listing site where certified and credible freelancers can be employed.
"This virtual card will be a way to prove income as well as act as recognition of their employment. But this isn't an accepted form of recognition -- financially or administratively speaking. Hence, we are now talking with relevant policymakers to develop this part of the ecosystem so that a freelancer can use it as a mean to get loans, credit cards etc.," said Mahfuzur Rahman, General Secretary of BFDS. 
"The government has several fantastic initiatives to encourage freelancing including 10% incentive for earning foreign currency. Unfortunately, the process is still bureaucratic. One needs to fill up four forms for every transaction no matter how meagre the amount is, to get the incentive," he added.
Mahfuz expects this platform will be able to help in making things smoother in the long run. 
Syed Mojibul Huq, Project Director of the iDEA Project, told the Daily Star that despite this being a government-endorsed initiative, it will be run by BFDS as they are the experts in this sector. 
He also informed that the government has helped them with the "Dot Gov Dot BD" top-level domain to enhance the platform's credibility, and will be supporting them in policy-related efforts only. 
Freelancers, however, seemed to have a mixed feeling about the announcement of the ID cards initiative. While most appreciated the initiative, some were a bit skeptical. 
"Paying Tk 1,500 to get a virtual card without the supported ecosystem that will help us appraise our value -- it's not going to be all that helpful to our community," said Khairul Bashar, a veteran freelancer from Khulna. 
He also said that the initiative might be pre-mature, but it's still a start and will be helpful in the long run.