Apple's week of great highs and an expensive low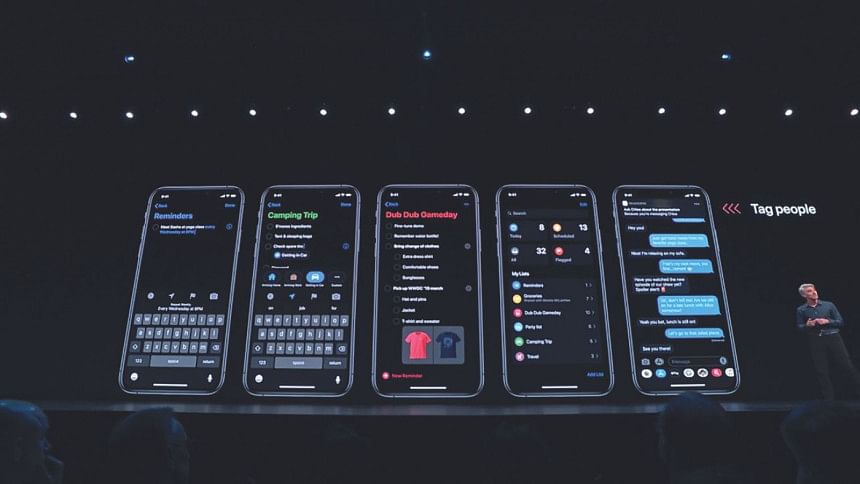 Apple brought their A game out to San Jose, California for this year's Apple Worldwide Developers Conference. WWDC 2019 for short, Apple's yearly developer conference usually comes with a new iOS reveal and some new product reveals and this year was no different. But with any Apple event and product announcement, the price points leave you with a burning sensation in your pockets. Apple revealed iOS 13, a new Mac and iPad OS and the woefully expensive new Mac Pro, with a separately expensive stand for the monitor to boot.
The expensive low refers to the new Mac Pro. It's just way too expensive for what it's packing. Although it is by no means under powered, the $5,999 price tag is just too much. The cheese grater, laundry basket that is the Mac Pro is a beast of a machine. The base model will have an 8-core Intel Xeon processor, 32GB of memory, Radeon Pro 580X graphics and a 256GB solid-state drive for storage. The Mac Pro will support up to 1.5TB of maximum memory, two AMD Radeon Pro Vega II Duo and 4TB of SSD capacity. Apple also announced a $4,999 monitor dubbed the Pro Display XDR, but the stand comes separate. The Pro Display XDR is a beautiful 6K 32-inch LCD display. The turn off to all this is the stand will cost $999.
But other than that, Apple revealed a bunch of new things, all worth getting excited about the first of which is iOS 13 and dark mode. iOS 13 also brings tweaks and updates to many iPhone apps.
There's now a swipe feature for texting on iMessage and suggested contacts list for your frequent contacts. Apple's proprietary music app will now show lyrics to songs during playback. Apple Maps finally supports street view and 360-degree view. iOS 13 will be available to iPhone users in July for testing, with the final version available in Fall of this year.
New OSs didn't just stop with iPhones as the world was introduced to a new Mac and iPad OS. The iPad OS is the most welcome of the two as it's an indication that Apple are treating the iPad as a separate platform. The new file explorer on iPad looks similar to Mac's file sharing and the Slide Over feature has been streamlined greatly as well.
There will also be new gestures for editing on the iPad. The new macOS, Catalina brings in welcome addition for Mac users. You can use your iPad as a secondary screen with your Mac now. Apple will also break the iTunes app into three separate apps for Podcast, Music and TV.
Both iOS and macOS will offer voice controls so you can do all sorts of tasks like dictations, editing and opening apps. And to top it all off, the watchOS 6 update will come with its own App Store.