LG Q6
Inspired by the success of LG G6, South Korean struggling electronic device manufacturer LG has come up with a smaller, sharper and wallet-friendly version of the flagship device. It also shares the same Suffix: Q6. All the aesthetical features that you loved on G6 is on this phone as well: the beautiful body to screen ratio, nearly bezel-less design and metallic-feel on the back cover. But, what more does the phone has to offer? Find out:
The handy and slim Q6 is certainly an eye candy. The Gorilla glassed 2160X1080 5.5 display doesn't come with the 2.5D curve which is almost standard for all bezel-less phone these days. That's a 0.2-inch downgrade from the G6 but only expert The front camera is decently placed at the top part and the microphone on the bottom. The speaker on the back produces low-quality sound when used in hands-free mode.The One of the weirdest thing about the phone is that it doesn't come with a notification LED. At first, it might not feel like something, but trust me when I say it… it is quite a big deal. The constant paranoia of missing notification or texts can hamper your productivity as opposed to what most people might think. Unless this is your first smartphone. Then you are cool! You won't feel a thing. The back of the phone and the body is made out of top grade thin aluminium. This has a downside: fingerprint smudges. But if you are using a back cover then you don't need to worry about it.
Now let's talk about the performance of this device:
Under the hood, the phone is powered by a Qualcomm Snapdragon 435 octa-core processor. In today's market, this is a really poor processor. There are hundreds of processor in the market that can outrun the Snapdragon 435. Even MediaTek has several budget processors that LG could go for. I think, they went for the brand name rather than actual performance.
The Snapdragon 435 lacks the punch, but did we feel it though? Not exactly. For average daily use, the phone performed splendidly well. Neither did it bog down while performing regular app based tasks nor did I feel any lag while playing candy crush saga.
Surprisingly, LG paired an Adreno 505 with 3GB RAM in this phone. It's one of the better GPUs that you can find in phones with these sort of budget. That's another reason why our light gaming experience was stumble-free.
The phone has a 13 MP rear shooter which is good for general everyday purpose photography. The colours weren't as vivid as one might expect it to be. But then again you do need to keep in mind about the price tag. The DSLR inspired square with a green hue is the autofocus point. In case your camera isn't automatically picking up the desired auto-focusing point, you just need to tap all the regular phones most of us have been using.
The low light photo does get a bit grainy. But then again we saw that on the 3X pricier G6 so we aren't complaining much about it. Just make sure you are not digitally zooming the photo much. The front camera is a lacklustre 5MP camera. In an era where all the OPPOs and Huawei's are going nuts on the front-facing camera, LG seemed to have a different philosophy altogether. The front shooter takes average selfies – in one sentence that's what we can say.
The battery of the phone is pretty decent. It will last you an average workday meaning 7 AM to 9 PM without any recharge in between provided you aren't a clash of clan addict.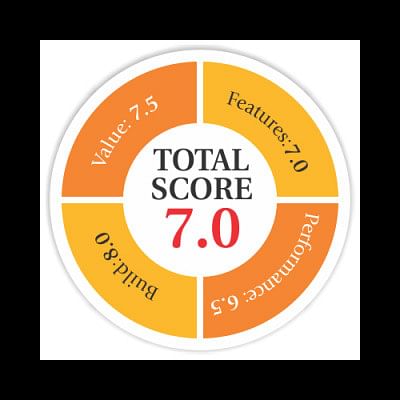 Verdict
This phone does exactly what it is supposed to do: delight an average user with its midrange performance and wallet-friendly price tag. The performance is average but the aesthetics are bound to give you a premium feel. I am a big fan of phones that have a slim bezel and decent battery life- and Q6 had both. So in my point of view, I would buy this phone if I was in need of phone under 25K. But to some, Xiaomi or Huawei or even OPPO might be better options. In the end, it all boils down to personal preference.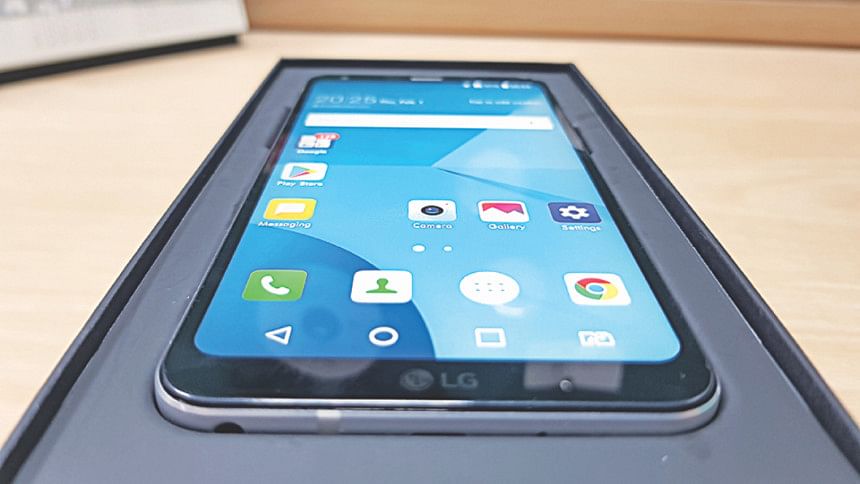 SPECS
Display: IPS LCD, 5.5 inches screen
OS: Android 7.1.1
CPU: Octa-core 1.4 GHz Cortex-A53
GPU: Adreno 505
RAM: 3GB
ROM: 32GB
Camera: Front-13 MP (f/2.2, 1/3", 1.12 µm) & Back-5 MP (f/2.2, 1/5", 1.12 µm)
Battery: 3000 mAh
Price: Tk. 24,900/-