Hyundai offers Google Android in cars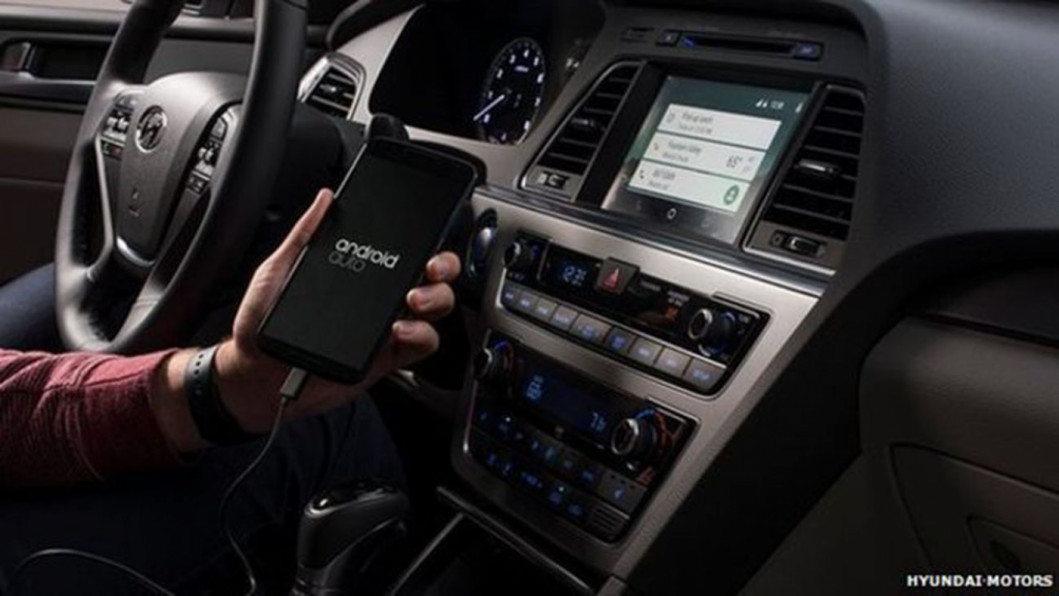 South Korea's Hyundai has become the first carmaker to offer Google's Android Auto system in its Sonata model.
Android smartphone users with a 2015 Sonata sedan can now ask car dealers to download the system for free if they have a vehicle with navigation.
It connects to the driver's smartphone and allows them to access apps like Google Maps by voice, steering wheel controls or a touchscreen on the dashboard.
The plan was first announced in 2014.
In January last year, Google said it was working with automakers including Hyundai, Audi and Honda to integrate the system in to their dashboards.
The tech giant said the system would be offered in 28 different brands by the 2016 model year.
Apple, its main rival, had also signed similar deals with BMW, GM and Honda.
Hyundai, which is the world's fifth largest auto group with affiliate Kia Motors, said it planned to offer the android system in other models, along with Apple's version of the system called CarPlay soon as well.
It added that the "high technology experience" also improves the driver's safety.
"The smartphone's screen becomes locked, so drivers are not tempted to look down and interact with their phones directly while Android Auto is in use," the carmaker said in a statement.
'Jump on bandwagon'
Wee Teck Loo, head of consumer electronics at market research firm Euromonitor International, said for fast growing auto markets like India, where android phones accounted for 85% of all smartphone sales in 2015, Google would have the advantage.
"Hyundai's Sonata is a mid-range sedan and its target consumer demographics would not be the 5% of the smartphone users who uses iPhones," he told the BBC.
He expects more car makers to "jump on the Android OS bandwagon".
"Car manufacturers that offer entry level car models can push the boundary and offer one sub-model that does not have any in-dash media player pre-installed," he said.
"The sub-model will just have a micro-USB port and a nice dock (or holder) for the owners to connect their smartphones. The removal of in-dash media player will help the manufacturer save costs."