HANDS-ON REVIEW
A month with the Huawei P30 Pro shooter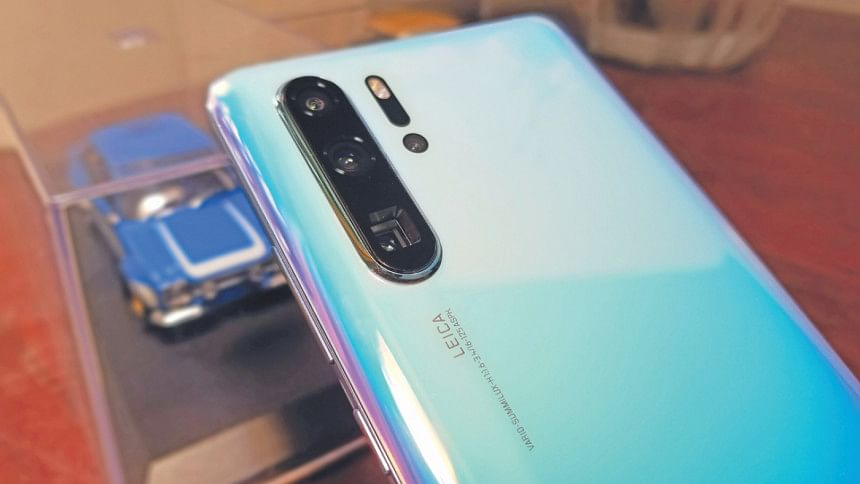 The P30 Pro comes to the market with a massive hammer in the form of its top spec processor and camera setup. The goal is to obliterate the competition. But recent trade war embargos have put Huawei's international market devices on a bit of shaky ground.
Here's a round-up. To put it briefly, United States started leaning on countries that would side with Huawei's 5G plans. And now the Chinese company is in a trade war where Googles Android support is no longer available for Huawei's upcoming products. That means no Gmail, Play Store and Maps. Which is okay for the Chinese market because they aren't allowed to use those anyways but internationally, this is not so good. While the war plays out, we run our review on having had the P30 Pro for more than a month so far.
FIRST IMPRESSIONS
It looks fantastic. The iridescent pearl finish and the metal frame hit the right premium spots while the specs are nothing short. A 6.47" OLED, 1080 x 2340 (398ppi) display with a tiny notch offers terrific colours.
The Kirin 980 chipset and Mali-G76 MP10 GPU offers seamless gaming thanks to a specially designed cooling system using graphene film, heat pipe and small elves and magic. PUBG players rejoice because you will not suffer any frame loss. This thing is fast and runs cool.
8GB RAM and 256GB of storage make sure you do not run out of space, soon. Not before the phone becomes too old. Although Huawei's Nano Memory expansion is still not anywhere close to catching on. A 4200mAh battery does the job of lasting beyond a day so that is all covered right there. I kept this short because let's face it, you are buying this P30 mainly for what it can do next: shoot pictures to make you Instagram famous.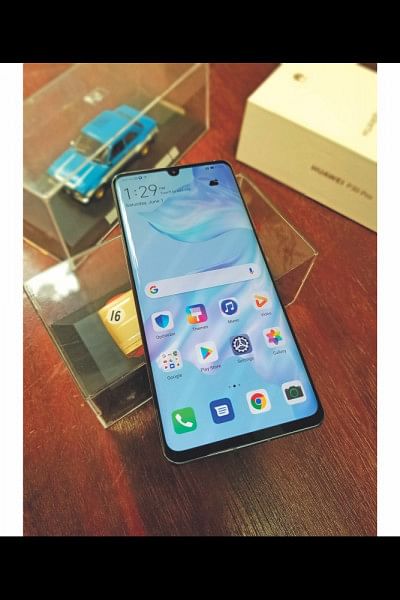 CAMERA
The killer deal and a big reason for the price is the killer camera setup. It offers a quad camera package and a 40MP main unit for low light photos. Then it has unique periscopic lens to provide 5x zoom using the 8MP telephoto lens. And what high end phone is complete without a wide angle lens? A 20MP 16mm unit provides ultra wide angle coverage while a fourth ToF (time of flight) lens measures distance and volume of object to be shot so that even better portraits can be taken. The front camera is a 32MP unit which is great news for selfie aficionados but weirdly still has no autofocus. C'mon Huawei, everybody else has managed it on their flagships by now. Blurry selfies are no fun.
So that happens to be quite a spec list. How do they perform?
The regular photos using the main camera during daylight or a well lit room produces exceptional photos. These are easily among the industry best right now. You cannot have it better on a phone right now even though the Google Pixel will try to correct you with a slight cough.  You get superb contrast, accurate colours and terrific dynamic range. The AI steps in to boost certain recognized colours a little more but they have toned it down a bit since the last iteration in the P20. Blue skies, red apples and shirts and green grass is quickly recognized but the hue addition is kept to a minimal. It is pleasant without being unnaturally intense.
Small details like the decals and text on model cars come out sharp and easily legible. There is a little automatic smoothening but so far it has not gotten intrusive enough to blur out ultra-fine details.
As for the portraits, it turned out to be one of the best I've used. The object separation is done very well with the blur remaining just where you need it to be: in the background. Or the foreground if you so prefer. Your subject remains in focus without having the blur cut out any part of their ear or chin and so forth. Portrait photos have come a long way for Huawei since the P9 from 2016. YOU will love the monochrome mode for taking portraits. It does all the right corrections to give you sharp, smart well contrasted images. My personal favorite is the aperture mode which shoots between f/0.95-f/1.6 apertures letting you adjust the bokeh effect in post processing. This is terrific for shooting objects whether a full 1:1 car or small knickknacks. You might always want to just opt for this when shooting objects.
The wide angle images also have plenty of detail but in comparison, they will not match up to the ones taken with the main lens. While the corners are a little soft as expected, these make for great photos while attempting macro shots in tight spaces. Or simply shooting tight spaces like a room layout for instance.
The telephoto does an excellent job also. I am surprised by the clarity offered by the 5x zoom. In bright light, if you hold it steady, the zoomed images almost closely match up to the main 40MP shooter. This is quite exceptional for a smartphone. The 10x zoom though is typical of every other digitally zoomed photos. The output is pretty much the same as you zooming in on the 5x zoomed image. It is a gimmick that works better at helping you let the camera automatically adjust the white balance and metering instead of getting actual zoomed in photos. For zoom, 5x is what works because it uses proper optics and not software.
Low light shots are surprisingly noise free although that would be cause of the software smoothening. It takes multiple photos and stacks them together to create a final less grainy image. Cityscapes came out mostly neat and well detailed in night mode. You can also use the zoom for night shots but most images will be blurry.
VIDEO
It can shoot 4k and 1080p at 30fps with all lenses and 60fps with the main and wide angle lenses. The 4k video has excellent colour and detail obviously while letting you zoom in and out while shooting. With video stabilization, you get to track a subject smoothly without much visible jitter. Shaky hands will rejoice. It won't work as well when you are walking, but that is something even the best hand held cams cannot manage right now.
Specs
Display: 6.47" OLED, FHD+ 2340 x 1080 pixels
OS: Android 9.0 (Pie)
Chipset:  HiSilicon Kirin 980 (7 nm)
CPU: Octa-core (2x2.6 GHz Cortex-A76 & 2x1.92 GHz Cortex-A76 & 4x1.8 GHz Cortex-A55)
RAM: 8 GB
ROM: 256 GB
Camera: Rear- Leica Triple Camera 40 MP, f/1.6 + 8 MP, f/3.4 + 20 MP, f/2.2, Front - 32 MP, f/2.0
Battery: 4200 mAh Li-ion Battery
Price: Tk. 89,999/-
Verdict
Huawei has created a stellar device offering superb performance, excellent gaming capabilities and water resistance. The under screen fingerprint scanner is fast and accurate. The device looks great especially in our shade iridescent pearl. The cameras are stellar with the 5x zoom surpassing my expectations. While the photography is its primary selling point, I don't know why they left out autofocus for the selfie camera. Seems to be a weird omission. Overall, this is a beautiful, fast, powerful device.
Which brings us back to the trade war. While the P30 Pro retains all the Google services suite while pre-loaded with Android Pie, the bans on future devices don't speak volumes for consumer confidence outside the Chinese market.