Govt launches 500 mobile apps for better service
IT research centre at all divisions by this year, Joy says
To provide better services to the people, the government today launched 500 mobile apps with an aim to achieve the new millennium development goal by 2021.
The apps, developed by a local company Ethics Advanced Technology Ltd (EATLApps), will hold mobile phone numbers and e-mail addresses of the contact persons of different government agencies.
The apps will be available on Google store and on an online platform which the government has been developing. Anyone can search the applications using words National Apps Bangladesh and download those free. 
Android users can also get suggestions for primary healthcare, maternity and educational support through the apps.
Users also can check which products have been tested by Bangladesh Standards and Testing Institution by an app.
"Time hassle and financial costs to access the services will reduce by these," said Sajeeb Wazed, the prime minister's information technology affairs adviser, at the launching.
"We will be able to ensure development in the ICT sector by using the mobile apps," he said while addressing the programme hosted at the ICT division office in Agargaon of Dhaka.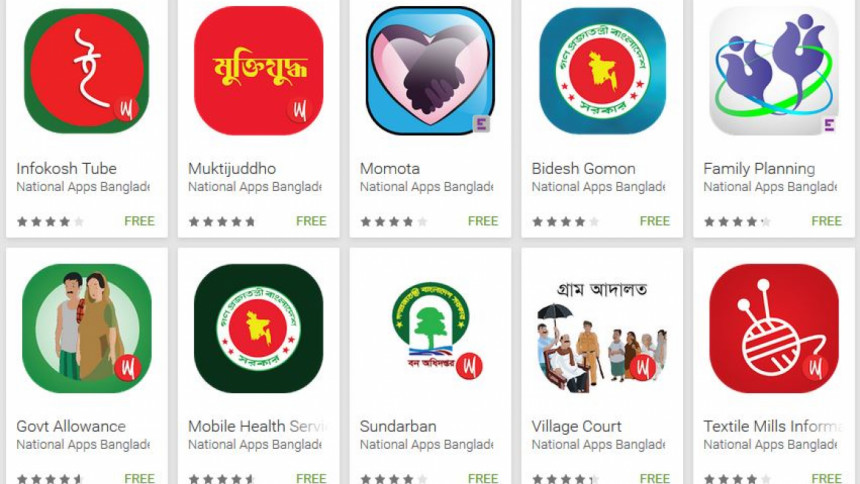 In September last year, the government introduced 100 applications. With this, a total of 600 apps have so far been launched by the government.