All that's new with Android 10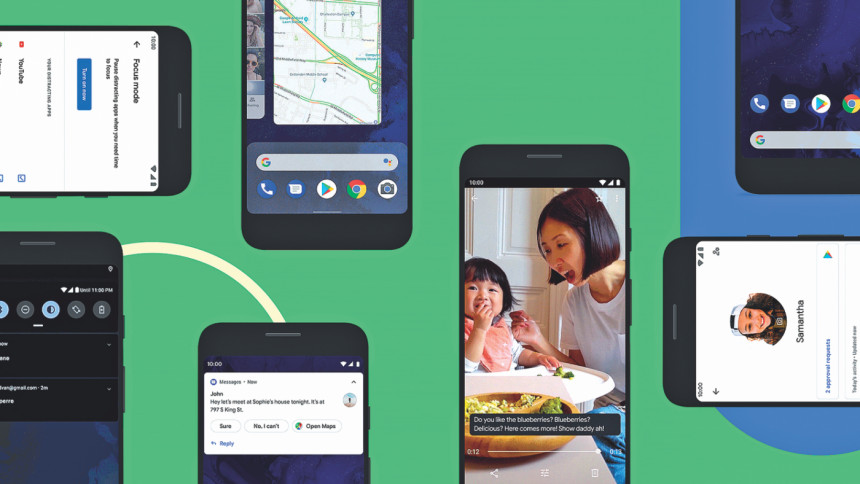 Google has released the much anticipated Android 10 and Android 10 GO operating system on a select few devices on September 3 of this year. With Android 10, Google has dropped its dessert themed naming practice and adopted the industry standard numerical systems, much like Windows and iOS. Besides that, this latest iteration of Android OS features a number of change and updates, this list outlines some of the best.
Redesigned gesture controls
The Android 10's new gesture controls strongly mimic iOS 10's gesture controls. The three "buttons" that were once located at the bottom of the screen has been done away and replaced with "swipes". Users can now swipe up to go home, swipe up and hold to access the app switcher and slide along the bottom to cycle through recent apps. That said, there is an option in the settings menu to switch back to the "buttons" for those who prefer it.
Enhanced "Dark mode"
The dark mode, or more accurately the "grey mode" in previous Android OS used to simply grey out the background. The new mode now turns the background completely black, providing a much nicer interface. 
Integrated sound amplifier and hearing aid support
The previous sound amplifier app, which amplified real world sounds through headphone, is now an integrated part of Android OS. Moreover, some Bluetooth hearing aids can now also be used to play audio, allowing people with impaired hearing to enjoy music.
Enhanced text-to-speech features
The live video caption no longer require an online connection and there is now a "Live transcribe" app that effectively provides subtitles for someone using it.  
Enhanced privacy controls
One of the more significant addition to Android 10 is its enhanced privacy controls. The settings menu now provides a dedicated privacy section and expanded app permission options, allowing users to choose when and how much information an app can gather about them.
Improved Family link control
For parents, the improved family link control allows them to set screen time limits, view app activity, manage content restrictions and see where their family members are. There is now a new option that allows parents to "turn off" specific apps to prevent their use. 
Battery life indicator
When the notification tray is pulled down, the battery indicator will now show the estimated time of depletion. This is very useful for heavy users who prefer to wait until the very last moment before charging their phone.
Notification bell icon
The latest notification on the lock screen now has a "bell" icon beside it to help the user realise which notification came in last.