SIM re-registration deadline now May 31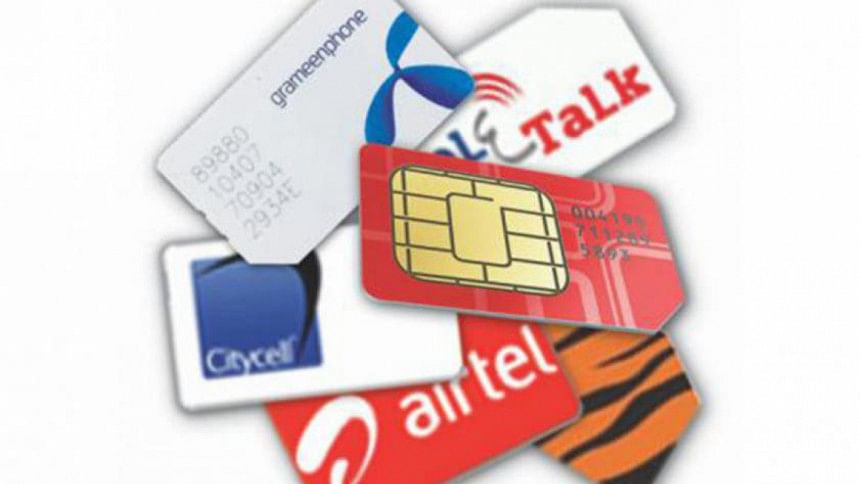 Time for biometric SIM re-registration, which was scheduled to end today, has been extended to May 31.
State Minister for Posts and Telecommunications Tarana Halim made this announcement at a media briefing at Bangladesh Telecommunication Regulatory Commission (BTRC) office this afternoon.
"All unregistered SIMs will be permanently deactivated from June 1," she also said adding that the telecom operators will be able to resell these SIMs 15 months after their deactivation.
READ: 16 lakh SIMs used by people with special needs won't be deactivated May 1: Tarana
The subscribers who are yet to re-register their SIMs will have their connections temporarily disabled for three hours for once any day between May 1-31 as a reminder to re-register their SIMs, Tarana further said.
The fingerprints of 1.20 crore subscribers who have completed biometric re-registration did not match with the same in NID database. They are requested to submit their fingerprints at 570 offices of Election Commission across the country.  
ALSO READ: Late rush overwhelms operators
While talking about the problems telecom operators are facing, the state minister said after attending a programme in the morning organised by Telecom Reporters' Network at the Westin Dhaka hotel in Gulshan that the server was responding slowly due to huge hit with people rushing for last minute re-registration.
"The national identity database (NID) authorities could not think of such tremendous last minute pressure," she said.
The state minister also thanked all the 8.9 crore subscribers who have completed biometric re-registration till this noon.