Mobile phone subscribers snap four-month decline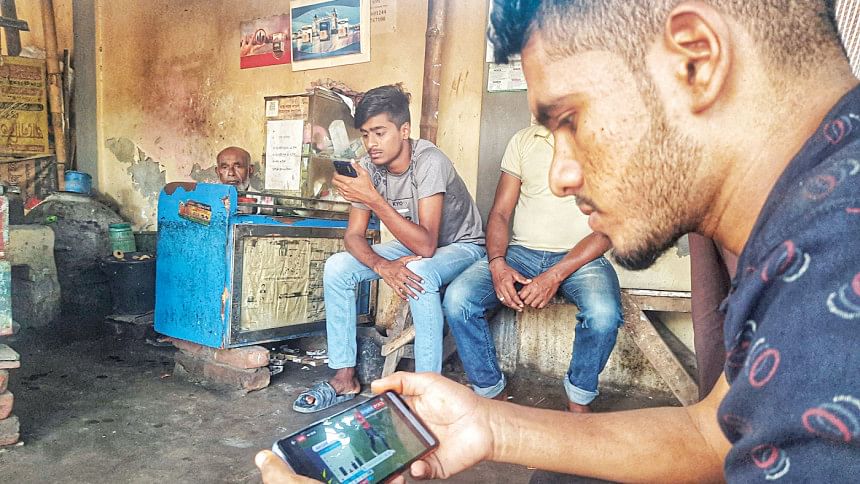 The number of mobile phone subscribers in Bangladesh picked up in October snapping a four-month decline thanks to the stellar performance displayed by Banglalink.
In October, mobile subscribers increased by more than 2 lakh from September's to reach 18.16 crore, according to data from the Bangladesh Telecommunication Regulatory Commission (BTRC).
Banglalink's customers went up by 9 lakh to 3.92 crore in the month whereas it fell for all other mobile phone operators. Year-on-year, Banglalink's customers grew by 5.45 per cent in October.
The solid performance of the third-largest operator was backed by its massive network expansion and utilisation of the new spectrum from the 2.3 GHz band as the first operator with the time division duplex technology that ensures faster internet.
"Spectrum rollout and massive network expansion have helped us attract new customers," said Taimur Rahman, chief corporate and regulatory affairs officer at Banglalink.
"These steps have ensured a better user experience."
Banglalink has set up more than 5,000 new base transceiver stations, popularly known as mobile network towers, since August 2021, taking its tally to about 15,000.
The operator, owned by Veon, has broadened its network coverage by 50 per cent in the Chattogram division in the last one year as part of its expansion drive.
Top operator Grameenphone continued to lose customers after the regulator banned it from selling new SIMs at the end of June citing its failure to provide quality service and for incurring excessive call drops.
However, the regulator hasn't provided any evidence about the operator's lower service quality.
Grameenphone's average call drop rate in December last year was 0.29 per cent in the Dhaka division, according to the results of a nationwide "drive-test" published in March.
BTRC data showed its call drop rate was lower than that of the other operators in May this year.
In October, Grameenphone lost about 5 lakh customers, bringing down its total customers to 8.14 crore. The slide contributed to the fall in the country's overall subscriber base: it has dropped by 36 lakh since June.
Grameenphone lost about 34 lakh customers since the SIM ban took effect.
A number of officials of the operator said the regulator's arbitrary decision has put an obstacle to customers' freedom of choice.
On a year-on-year basis, the number of customers of Grameenphone decreased by 3.21 per cent.
Robi Axiata lost about 1 lakh customers in October. However, the number of customers of the second-largest operator, which runs under the brand names of Robi and Airtel, rose 1.38 per cent to 5.42 crore in October.
Market analysis shows that 15-20 per cent of subscribers move from one operator to another or come back every month, said Mohammed Shahedul Alam, chief corporate and regulatory officer of Robi.
"Value-added tax and other taxes have increased for new connection sales in the current financial year. Besides, the minimum recharge amount has increased by Tk 10-20 while the number of packages and offers has gone down."
"So, many customers who kept their second or third connections active with low recharge amounts are either not using them at all or using them as the primary connection. These factors have reduced the fierce competition in the sales of new connections."
State-owned Teletalk lost about 30,000 customers in October to 67.5 lakh.