Mobile operators add 12 lakh customers in August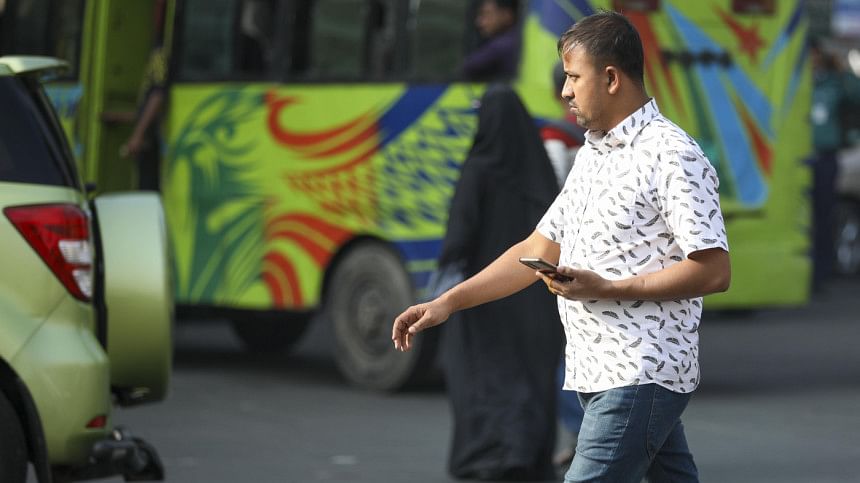 Mobile network operators added about 12 lakh new customers in August as the country's mobile subscriber base continued to grow for the eighth month in a row.
The overall number of subscribers reached 18.86 crore in August, up from 18.74 crore a month earlier, according to data from the Bangladesh Telecommunication Regulatory Commission.
In July, operators acquired a total of about 14 lakh customers, registering the biggest monthly jump in over a year.
Robi Axiata, Banglalink and Grameenphone shared in that growth while state-run Teletalk ended up losing customers.
Faster internet speed facilitating a superior video experience is drawing customers to Robi's network, according to its Chief Corporate and Regulatory Officer Shahed Alam.
"We have continued investment, network optimisation initiatives and are deploying 2600 band spectrum which the company acquired in an auction last year," he said.
"Robi has deployed 2600 band spectrum in 50 percent of the sites that were dealing with high levels of data traffic. And doubling the network capacity helped to improve data speed by 50 percent," he added.
On a year-on-year basis, Robi's subscriber base grew by 2.9 percent.
Customers of Banglalink, the third largest operator, rose by about 4.2 lakh in August, taking its total subscriber base to 4.27 crore.
"Banglalink has been focused on ensuring better quality of service and maintaining its speedthrough spectrum acquisition and by extending network coverage throughout the country," said Taimur Rahman, chief corporate and regulatory affairs officer.
"In fact, our network coverage increased by more than 50 percent over the past 18 months. Our aim is to not only continue increasing customer satisfaction through better quality of services, but also by providing innovative digital services through our MyBL app and Toffee platform."
On a year-on-year basis, its customer base grew by 10.21 percent in August.
Top operator Grameenphone saw its subscriber base rise by 2.5 lakh in August, taking its total number of customers to around 8.21 crore.
But on a year-on-year basis, its subscribers decreased by 1.2 percent.
This is because the company is yet to recover fully from a slump in customers between July and December last year due to a ban on its SIM sales.
On June 29 last year, the telecom regulator banned sales of Grameenphone SIM cards until it "improves its quality of service, including bringing down the call drop rate".
The ban was lifted on January 2 this year.
During the six-month ban, Grameenphone lost almost 50 lakh customers.
Meanwhile, state-owned Teletalk lost about 50,000 customers in August, bringing its total down to 64.5 lakh.