Pickaboo presents prizes among winners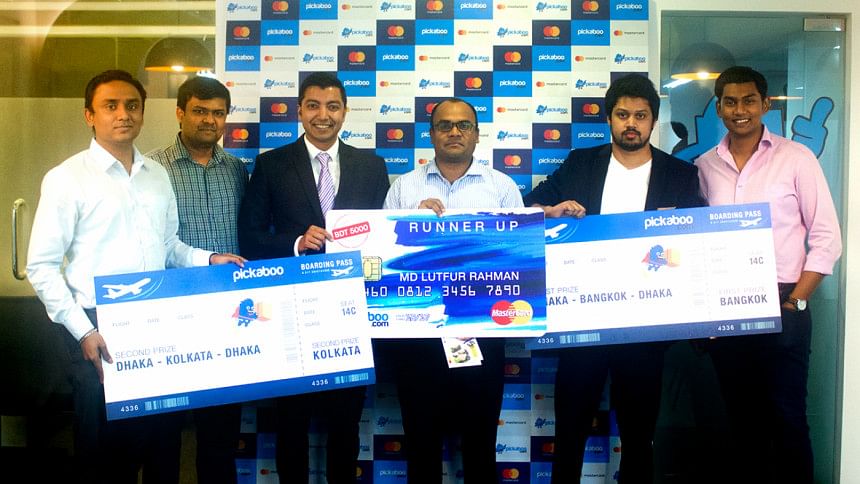 Pickaboo.com, a leading e-commerce site of the country, has presented prizes to the winners of 'New Year Mega Offer- Powered by MasterCard 2017'.
Three winners were handed over couple tickets to Bangkok, Kolkata and Cox's Bazar each on March 6 for spending the most during the offer, according to a press release.
Besides, the other top spending customers -- Abu Bakar Siddique, Lutfur Rahman, Shams Uddin Shibli and Nazmul Alam -- were presented pre-paid cards worth Tk 10,000 and Tk 5,000 from Mastercard.
The prizes were distributed by Shabab Din Shareq, brand manager of Pickaboo.com, Morin Talukdar, senior manager of technology of Pickaboo.com, and Sk Wahed Bari Prokash, consultant of relationship management of MasterCard, the release added.