Owners shut shops to press for package VAT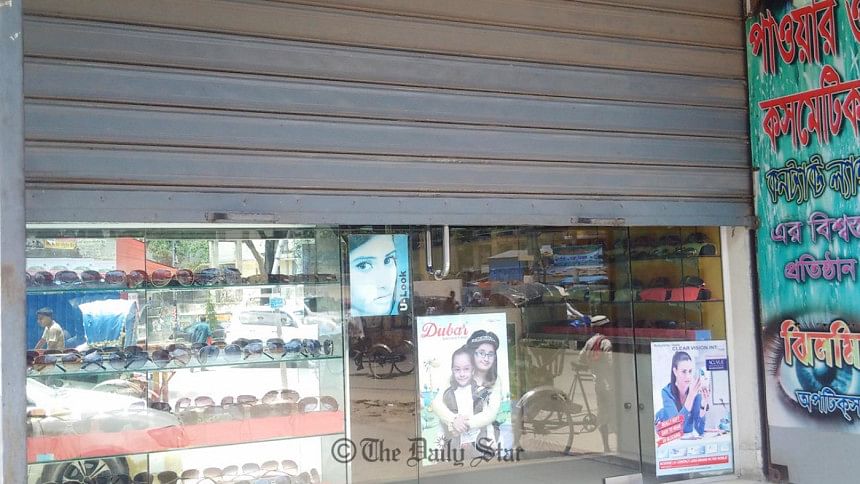 Shop owners today shut their enterprises for an hour in parts of the country including capital Dhaka pressing for keeping the provision of package VAT.
They staged human chains, demanding keeping of the package VAT provision and implementation of the recommendations to VAT law as proposed by business leaders.
The demonstration programme was organised by Bebshayi Oikya Forum, a body of small and medium traders.
Traders and shop owners kept their business outlets shut from 12:00pm to 1:00pm in many parts of the country including the capital.
Business leaders of the country have been abuzz with protests against the uniform value added tax (VAT) rate that is coming in the new VAT law as being considered by the government.

Also READ: A holdup in new VAT law

Until now, shop owners have been enjoying package VAT that compels the owner to pay a pre-fixed amount to be deposited to the National Board of Revenue as VAT.
If lifted and flat VAT rate is implemented, businessmen will have to pay VAT amount proportional to their annual turnover – that might come out more than pre-fixed VAT package amount.
Shop owners have expressed their solidarity with the demonstration, SA Quader Keron, chairman of Bangladesh Shop Owners Association told The Daily Star.