The Greener Garments Initiative launched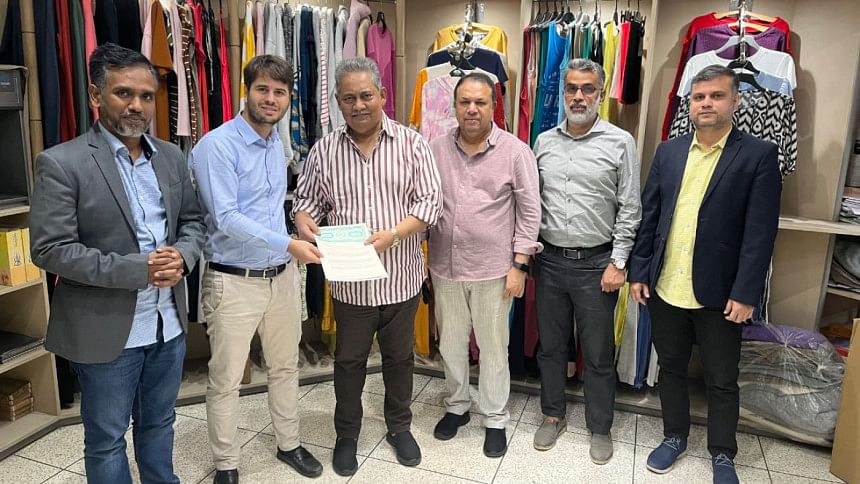 SOLshare, a Bangladeshi climate-tech company, and Bestseller, a global, family-owned fashion company, have joined forces to establish the Energy Service Company (ESCO), Greener Garments Initiative Ltd. with an objective to build, own and operate up to 10 MW of solar rooftop projects across several Bestseller's suppliers in Bangladesh.
Under this new initiative, the two entities have already signed their first agreement for a 558 kWp solar rooftop installation project with Body Fashion Limited for their Gazipur factory. The two entities will develop and set up the rooftop solar project, which will enable Body Fashion Limited Naojur to reduce its monthly utility bill and support a greener supply chain.
On Friday, December 02, 2022, Ms Eshrat Waris, Director at SOLshare and Ms Fariha Ahmed of Body Fashion Limited attended the Earthshot Prize Awards Ceremony 2022 held at the MGM Music Hall in Boston, Massachusetts. An event attended by Prince William and the Princess of Wales along with Earthshot Prize Council Members Christiana Figueres, Indra Nooyi, Hindou Oumarou Ibrahim, and Naoko Yamazaki, and a host of artists and advocates including Annie Lennox, Billie Eilish, David Beckham, Ellie Goulding and Rami Malek.