Family Boss Jamuna smart digital display refrigerator unveiled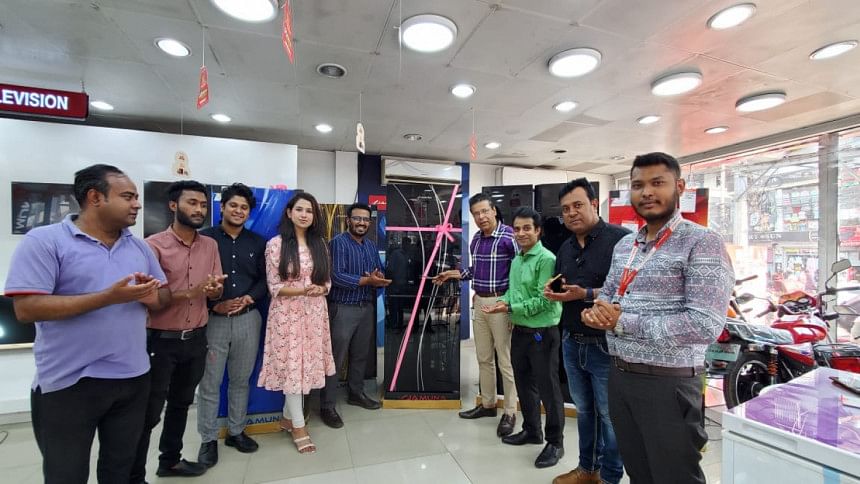 Jamuna Refrigerator is a leading refrigerator brand in the country today because of growing consumer demand and consistently high levels of innovation. It enjoys the trust of millions of people. This smart refrigerator with the most recent technologies followed suit and entered the market. The customer can quickly connect to and use the app placed on his mobile device in this refrigerator with cutting-edge technology via Wi-Fi. Through mobile apps, the temperature can be managed from any location in accordance with the needs of the customer.
Ruhul K Sagar, AGM of Marketing Department of Jamuna Electronics said - "Jamuna Fridge is the number #1 best cooling performance refrigerator in Bangladesh tested by BUET with a maximum temperature of -28°C. Jamuna Electronics has brought to the market the new innovation technology, family boss Jamuna Smart Digital Display Refrigerator. To make your busy life more enjoyable, this fridge has features like built-in Bluetooth music system, smart Wi-Fi control, digital touch display, and temperature control through mobile apps, intelligent inverter technology and more."
Speaking about this new Smart Refrigerator, Marketing Director Salim Ulla Salim said - "Jamuna Electronics is always working on new innovations and latest technology, in continuation of this our Smart Refrigerator is the state-of-the-art technology. Refrigerators or freezers are an integral part of our daily life these days- quality, advanced compressor, affordable price, attractive design and is suitable for the climate of Bangladesh make Jamuna refrigerators the top choice today."
Customers can purchase the product from a local dealership, online ecommerce platform eStoreJamuna.com and any Jamuna Plaza location nationwide with a simple instalment plan and 0% interest EMI option. Purchase any Jamuna product from the Plaza to take part in the promotion and enter to win prizes worth 10 lakh taka, including a gold chain, air conditioner, refrigerator, and LED TV.