BuildingAssets Journalism School fellowship launched for mid-career journalists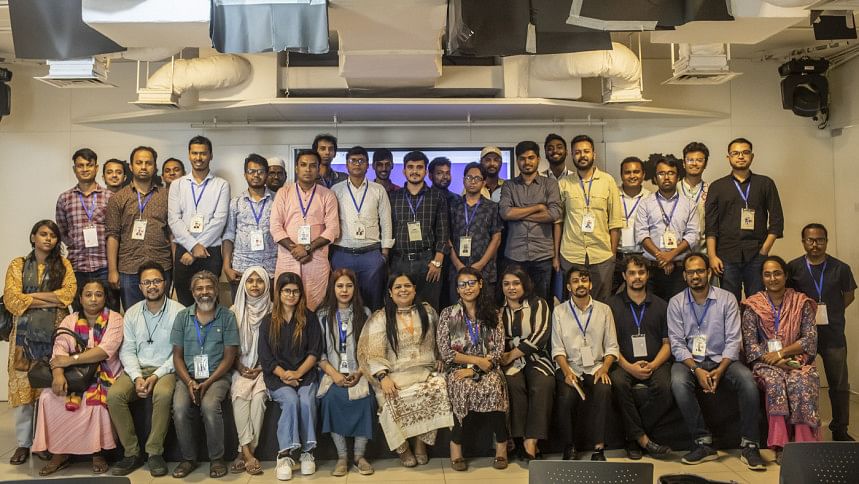 The BuildingAssets Journalism School (BJS), an educational and non-profit concern of Bangladeshi Journalists in International Media (BJIM), today launched a fellowship for mid-career journalists with the sponsorship of Edward M Kennedy (EMK) Center in Dhaka.
The 10th-week long fellowship titled "Necessary Workshops For A Better Press" has selected 40 mid-career journalists after a rigorous selection procedure, said a press release.
It is a mixed batch of reporters, photographers, and video journalists – an attempt to promote multi-expertise in each individual professional, it said.
The attendees will learn and refresh their working skills in seven modules – mobile journalism, storytelling techniques and sourcing, multi-platform journalism, ethics and working on investigative storytelling, long-form story writing, basic fake news and misinformation debunking, and basic hostile environment training.
After attending their classes over the session, the fellows will receive a recognition certificate and the top three fellows will also receive crests.
All the classes will be held in Dhaka's EMK Center-sponsored classrooms.