RFL launches handmade kitchen sinks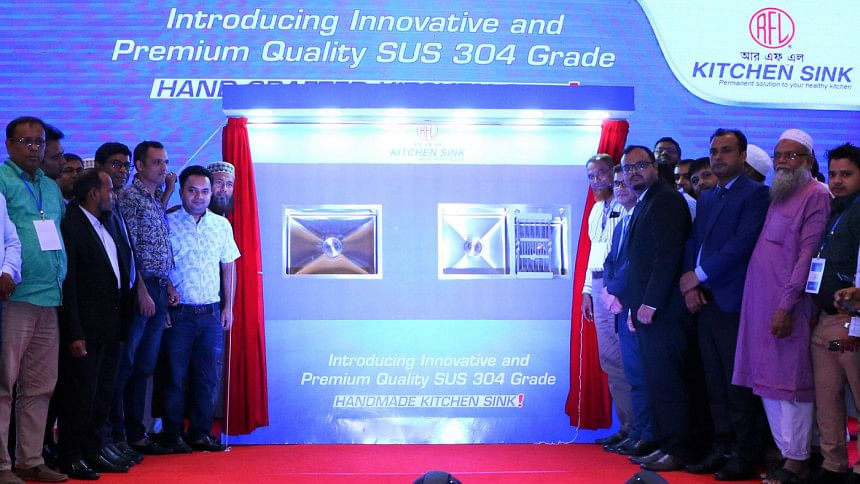 Rangpur Metal Industries, a concern of Pran-RFL Group, recently launched handmade stainless steel kitchen sinks which have a bit more bowl depth compared to machine-made ones. 
RN Paul, managing director of RFL Group, unveiled the product at a hotel in Dhaka, said a press release.
The sinks are of two types – one with a double bowl which costs Tk 11,000 and the other with a single bowl which costs Tk 6,125.
"…the 'Delight' model…has a high-quality rubber guard that makes no noise during use," said Md Moniruzzaman, director of Rangpur Metal Industries.
Shariful Islam, the product's head of marketing, Sheikh Rashed Mahmud, assistant general manager (operation), and Raquibul Ahsan, senior brand manager, were present.