'Sell onion in open markets to keep prices within limit'
Commerce minister asks TCB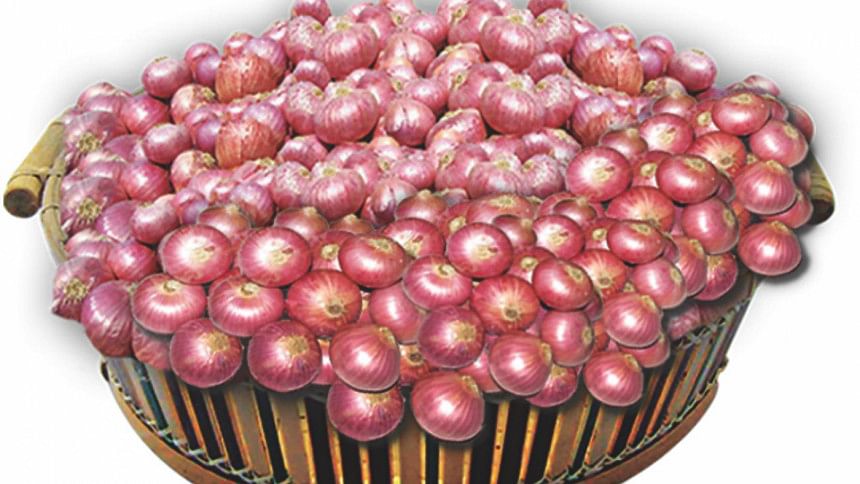 Commerce Minister Tipu Munshi today asked Trading Corporation of Bangladesh (TCB) to take immediate measures to sell daily essential commodities including onion, sugar and garlic in open markets to keep prices of those within limit of common people.
The minister came up with the instruction at a meeting on supply and prices of essential commodities with the businessmen at his ministry's conference room.
The meeting was aimed at keeping prices of essentials within the limit of general people ahead of Eid-ul-Azha, the second largest festival for the Muslims.
Concerned officials from TCB, Tariff Commission, police, Rapid Action Battalion, FBCCI, wholesalers, among others attended the programme.
In the meeting, Commerce Ministry Senior Secretary Md Mofizul Islam requested the wholesalers not to make excess profit ahead of the Eid.
"Do not make excess profit in your business so that general people can celebrate the Eid without any sufferings," he added.
"The production and supply system have been hampered due to flood in the country," he said adding that India withdrew 10 percent subsidy on onion which pushed the price of onion slightly up, but prices of other commodities remained stable.
The commerce minister asked the TCB to strengthen its market monitoring and marketing system.