'Use monetary policy to stabilise forex market, curb inflation'
Says PRI Executive Director Ahsan H Mansur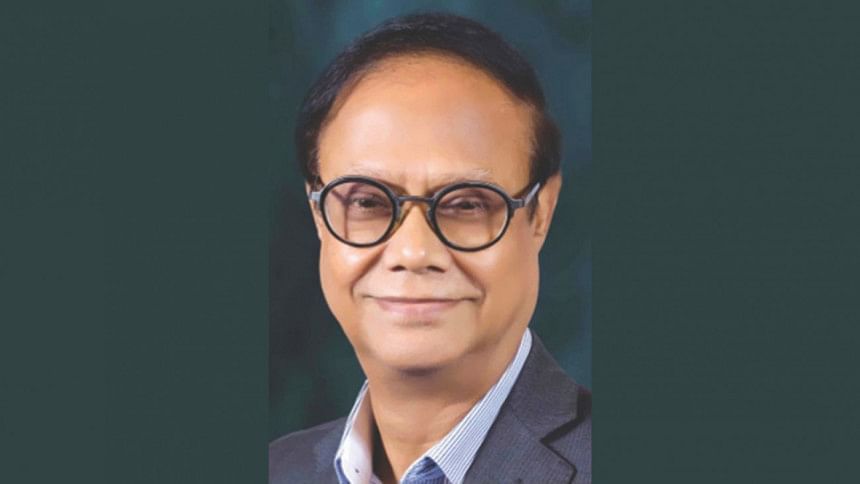 The central bank of Bangladesh will have to use the monetary policy to stabilise the foreign exchange market to pave the way for curbing inflation through demand management, said Ahsan H Mansur, executive director of the Policy Research Institute of Bangladesh.
He said Bangladesh has not used its exchange rate policy to its advantage for long as it resorted to keeping it fixed. But the approach did not help the country control inflation.
"A fixed exchange rate will not work when inflation is running high. Now we are paying the price."
As adversities have struck the country, the government has floated the exchange rate to some extent, said Mansur.
He says because of the lending cap rate, there has been actually no monetary policy in Bangladesh in the last two years.
"This is because when the interest rate is fixed, there is nothing the monetary policy can do. In such a situation, the monetary policy can't support your exchange rate and contain inflation."
Central banks around the world have raised the key interest rates to tighten the money supply and tame inflation.
"We will have to move out of the current situation. There has to be a monetary policy that can be used to tackle inflation and restore the exchange rate stability," said Mansur.
The former official of the International Monetary Fund says the lending rate has to be flexible because there is no other tool under the government's disposal that can help it fight price pressures.
"Bangladesh must stabilise the foreign exchange regime through the market mechanism."
Mansur thinks if the government goes ahead with its economic growth plan, it would not be able to support the imports that would be needed to pull off the growth rate given the costlier commodity prices.
"We don't need 7.5 per cent GDP growth in FY23. There will be no problem if we achieve lower GDP growth this fiscal year. I would be happy if the growth is 5 to 6 per cent because our focus should be on tackling inflation and bringing back stabilisation."
According to Mansur, macro-stability should be the priority of the government.
"The exchange rate has to be made stable to rein in inflation. We will have to use the monetary policy to stabilise the dollar market. Then we can use that stabilisation and demand management to curb inflation."