Unilever buys 82pc stake in GSK's health food division in Bangladesh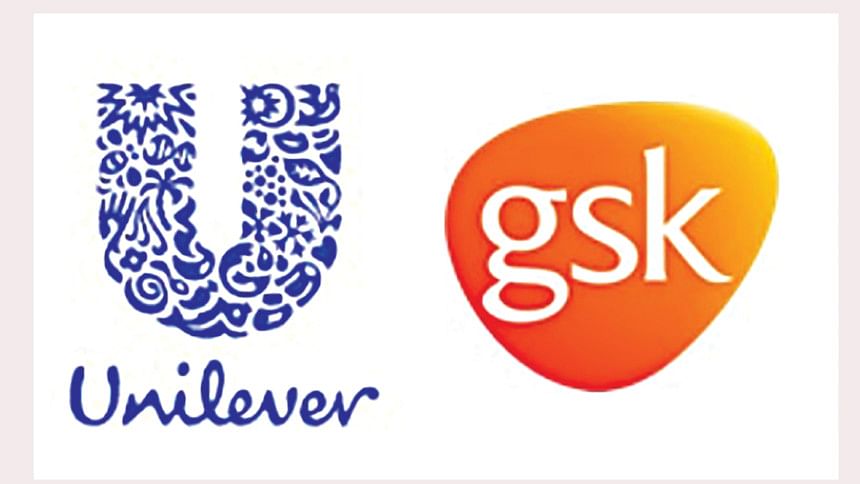 Unilever bought more than 82 per cent stakes in GlaxoSmithKline's health food and drinks business in Bangladesh from Setfirst yesterday through the block market in its push to further its footprint in Asia's fast-growing economies.
The block market is a platform of a stock exchange where a large number of securities are traded in a single transaction at a negotiated price.
Some 9,875,144 shares of GSK Bangladesh were traded on the block market worth Tk 2,020.75 crore at Tk 2,046.30 each, data from the Dhaka Stock Exchange showed.
The remaining 18 per cent shares are held by general investors and institutional investors. Of them, institutional investors own 15.53 per cent share, general investors 2.12 per cent and foreign investors 0.37 per cent as of February 29 this year, according to the DSE.
Setfirst, one of the corporate directors of the multinational company, expressed its intention to sell its entire holding of 98.75 lakh shares to Unilever Overseas Holdings BV in compliance with the stock market regulator, the company said last week on the DSE website.
When the primary agreement was inked in 2018, GSK's stock was trading at Tk 1,084, but it traded Tk 2,110 yesterday.
Unilever is also purchasing GSK's entire health food and drinks portfolio in India as well as in 20 other Asian countries for about $3.74 billion, after it fought off competition from rivals Nestlé and Coca-Cola.
In April, Unilever announced that Hindustan Unilever Ltd (HUL), India's largest fast-moving consumer goods company and Unilever's listed subsidiary in India, successfully completed the merger of GSK Consumer Healthcare Ltd with HUL.
The merger was in line with the company's strategy to evolve the foods and refreshment portfolio into higher growth segments, it said then.
GSK is a science-led global healthcare company with a broad range of innovative medicines, vaccines and consumer healthcare products.
The history of GSK Bangladesh goes back to almost seven decades, and following a number of mergers and acquisitions, GSK Bangladesh, a subsidiary of the British multinational company GSK Plc, started its journey in 2002.
GSK Bangladesh's products include nutrition and oral healthcare products, led by brands like Horlicks and Sensodyne. The consumer healthcare business delivered a compound annual growth rate of 6.8 per cent in the last two years.
However, the British multinational shuttered its 60-year-old pharmaceuticals business in Bangladesh in 2018. The pharmaceuticals unit, based in Chattogram, incurred losses in the previous five years, much to the concern of the GSK Bangladesh board.
With a view to preventing further losses, the board decided to bring down the curtains on the business.
GSK continued to outperform competitors in both health food drinks and toothpaste, with the company's share increasing to 95.8 per cent in the health food drink category, a gain of 0.3 per cent over 2017. The share of GSK traded 3.11 per cent, or 63.7 points, higher on the DSE yesterday, helping the market end in positive territory.