Tk 189 crore incentive for 10 winter crop growers
The crops are wheat, onion, mustard, maize, sunflower, groundnuts, soybean, mung, lentil and grass pea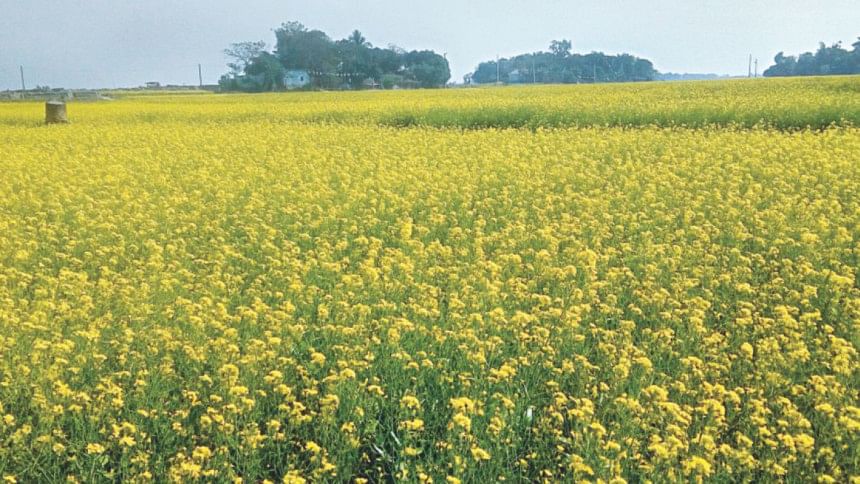 The government will give Tk 189 crore in incentives to the farmers of 10 winter crops this fiscal year, agriculture ministry said today.
The winter or Rabi crops are wheat, onion, mustard, maize, sunflower, groundnuts, soybean, mung, lentil and grass pea, the ministry said in a press release.
Over 19.53 lakh small and marginal farmers across the country will be given free seeds and fertilisers for cultivating any one of the crops.
Under the incentive, a farmer will get 20 kilogrammes of wheat seeds, 2 kgs of maize seeds, 1 kg of mustard seeds, 10 kgs of peanut seeds, 8 kgs of soybean seeds, 1 kg of winter onion seeds, 1 kg of lentil seeds and 8 kgs of khesari seeds at free of cost.
The ministry said the incentives will be provided from its regular budget on agricultural rehabilitation assistance and seedlings sector.
The distribution of these incentives will start soon at the field level, it added.