Tell me about problems instead of complaining to foreigners: PM to labour leaders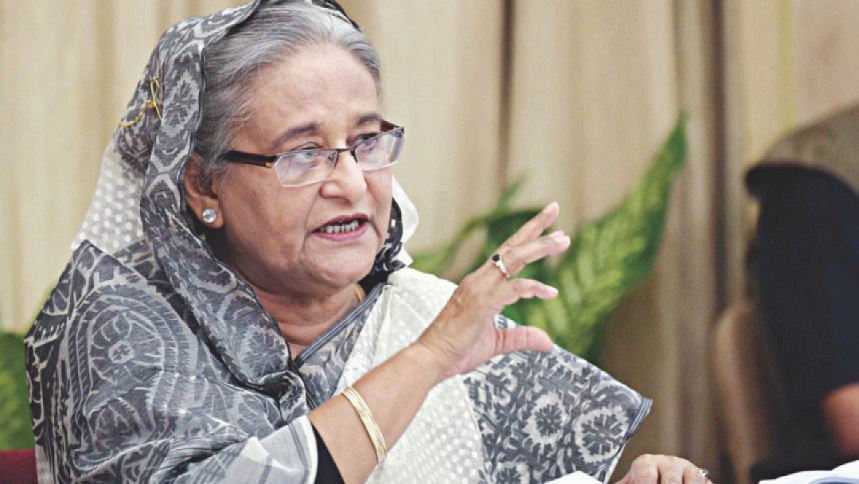 Prime Minister Sheikh Hasina today (May 8, 2022) urged labour leaders not to approach foreigners and complain against the country. 
"As long as Awami League or I am in power, we can assure you that we will solve problems if there are any," she said, criticising a section of labour leaders who "take their problems to foreigners".
The prime minister was addressing a programme marking historic May Day from her Gono Bhaban residence, joining through a videoconference.
Labour and Employment Ministry arranged the programme at Bangabandhu International Conference Centre.
Hasina said her government has worked for the welfare of workers. Despite that, some labour leaders like to complain whenever they see foreigners, she added.
"We can solve our own problems in the country. I would like to tell the labour leaders, don't cry in front of foreigners, rather come to me if you have problems. If there is anything (benefit) that needs to be realised from the owners, it is me who can do it," she said. 
The premier said she believes problems can be solved through negotiations between owners and workers.