Stocks return to black despite sluggish turnover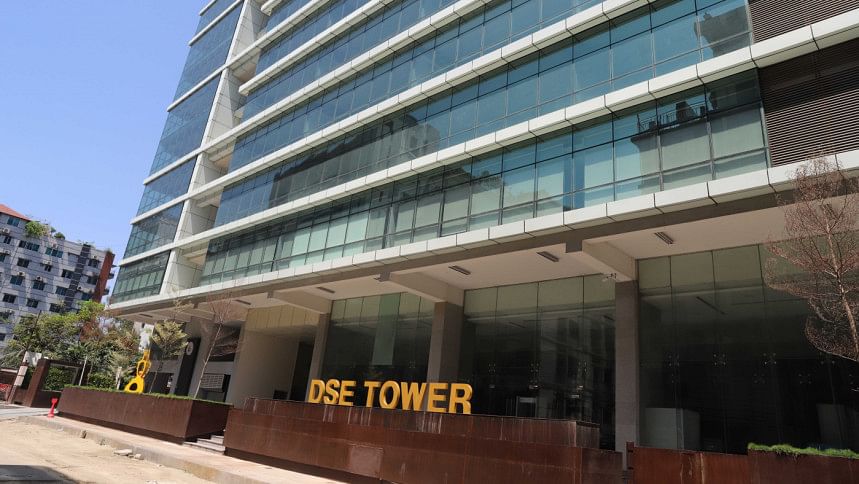 The prime index of the Dhaka Stock Exchange (DSE) returned to the black today after falling for two days while the turnover went below the mark of Tk 650 crore thanks to low participation of investors.
The DSEX, the benchmark index of the DSE, edged up 20 points, or 0.32 per cent, to 6,328 points.
Turnover at the DSE rose to Tk 623 crore, which is 86 per cent higher from the previous day's Tk 334 crore when the trading hour was cut by more than two hours due to technical glitch.
Though the turnover rose but it is still quite low compared to the last week's daily average turnover of Tk 1,160 crore.
The DS30, the index that consists of blue-chip companies, fell 0.07 per cent to 2,243, while the DSES, the Shariah-complaint index, up 0.42 per cent to 1,390.
At the DSE, 86 securities advanced, 21 declined, and 248 remained the same.
Tamijuddin Textile topped the gainers' list that advanced 9.99 per cent. Jute Spinners, ADN Telecom, BDCOM Online, and Bashundhara Paper Mills also rose over 9 per cent.
Apex Footwear suffered the highest correction, sliding almost 6.9 per cent. Navana CNG, International Leasing and Financial Services, Beximco Ltd, and Union Capital also came in the top losers' list.
The Caspi, the all-share price index of the Chattogram Stock Exchange, increased 20 points, or 0.10 per cent to end at 18,653.
Of the issues that traded on the bourse in the port city, 50 advanced, 30 declined, and 128 did not show any price movement.