Shrimp farmers seek soft loans to survive shocks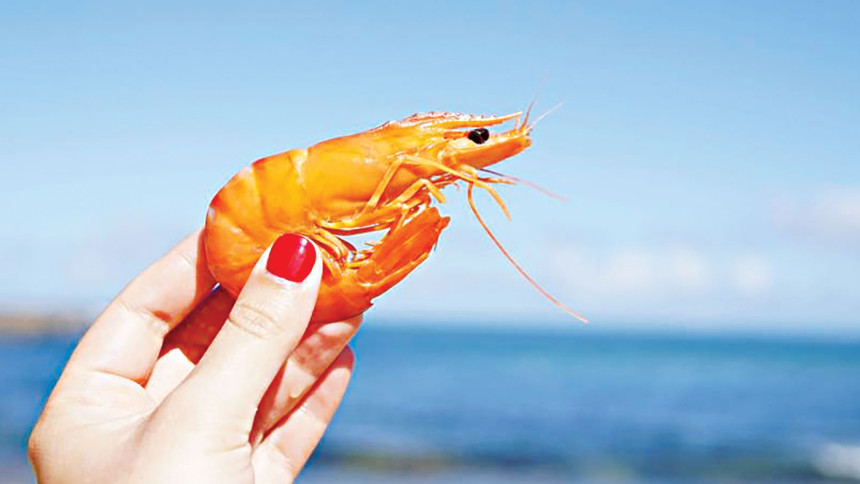 Stakeholders of the country's shrimp industry yesterday demanded soft loans from the government as the sector is in dire straits because of two natural disasters -- the Covid-19 pandemic and super cyclone Amphan.
The Shrimp Hatchery Association of Bangladesh (SHAB), Bangladesh Shrimp and Fish Foundation (BSFF) and Bangladesh Aqua Products Companies Association (BAPCA) made the call in a joint statement.
Shrimp is being cultivated on around 258,681 hectares of land in the south and south western part of Bangladesh, they said.
But in the last three months, production and sales of shrimp came to a halt due to a lack of workforce because of coronavirus, disrupting the whole supply chain.
In the meantime, Amphan appeared and caused 40,800 farmers of shrimp, finfish and crab losses worth Tk 217 crore, according to the preliminary estimate by the Department of Fisheries.
Shrimp farmers, who export their produce to the EU and US to earn the nation $500 million annually, were the worst hit.
Nearly Tk 175 crore was lost by 18,450 shrimp farms in the southern coastal regions due to the cyclone.
Vast expanses of water bodies were flooded and important infrastructures, farm establishments, hatcheries and ponds which were prepared for the next production cycle were badly damaged, according to the statement.
Now farmers are preparing for the next production cycle of black tiger shrimp, which accounts for more than 90 per cent of fisheries' export, they said.
So, the associations demanded special financial assistance for shrimp farmers for their urgent rehabilitation and procurement of post larvae.
Around 90 per cent of shrimp farmers are small entrepreneurs, and they are dependent on imported feed and other inputs, which have also been disrupted in recent times.
The shrimp sector plays a significant role in building the economy as it creates numerous jobs and leaves a positive impact on the aquaculture value chain, poverty reduction and export earnings.
Despite being huge contributors, shrimp farmers have limited access to institutional loans, the associations said.
Besides, loan disbursement from banks decreased significantly amid the prolonged shutdown.
Asheq Ullah Rafiq, president of SHAB; Syed Mahmudul Huq, chairman of BSFF, and Mohammed Tarique Sarker, president of BAPCA, signed the statement.